New Children's Book The Search For WondLa Goes To Paramount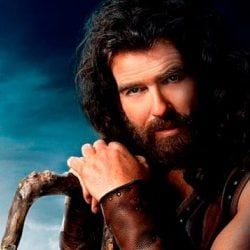 With the Harry Potter franchise wrapping up in the next year, the search is still on for the next children's book adaptation to replace it. Nothing has worked out all that well so far, unless you count Twilight, but that isn't stopping the studios from keeping at it. Deadline Hollywood reports that Paramount has optioned the rights to The Search For WondLa, the first installment of Tony DiTerlizzi's series that will go into print this fall.
The movie sounds like a weird cross between A.I. and, I dunno, Fahrenheit 451-- the main character is a human orphan girl who is raised by a robot mother, then forced to go on the run with mom, "an oversized water beast and a tall blue creature." When the book comes out this fall I guess we'll be able to judge how well it will turn into a movie, but lets be honest-- no matter how good a movie it might make, children's fantasy adventures are in these days. Even Percy Jackson managed to make over $200 million worldwide, and that movie had Pierce Brosnan as a centaur. Clearly anything is possible.
Staff Writer at CinemaBlend
Your Daily Blend of Entertainment News
Thank you for signing up to CinemaBlend. You will receive a verification email shortly.
There was a problem. Please refresh the page and try again.