Christopher Nolan Cites Lord Of The Rings, The Matrix As Inception Influences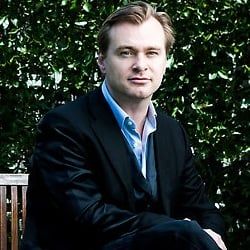 If you're inside at your computer right now, for God's sake, don't be! Don't be like me! It's a beautiful sunny day and it's America's birthday and you could really use a little color on that skin. But if you are, alas, indoors like me, you could do worse with your time than check out the profile on Christopher Nolan running in The New York Times. He's talking Inception of course, and avoiding Batman 3 talk entirely, but he does have some interesting things to say about his inspirations in making Inception, like how he consulted The Matrix and Lord of the Rings in building his movie's mythology:
It's not the longest piece you might see in the paper-- why M.I.A is worthy of an eight-page spread and Nolan isn't is beyond me-- but a nice dose of clever, refined Nolan for your Fourth of July holiday. Ignore the fact that he represents those scummy English overlords from whom we gained our freedom and take a look.
Your Daily Blend of Entertainment News
Staff Writer at CinemaBlend