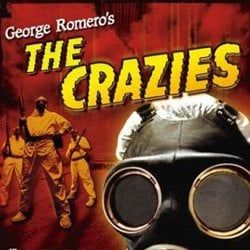 A biological weapon backfires, leaving an entire town in Pennsylvania completely insane. All of this insanity leads to complete chaos and the town dissolves into a puddle of violence and destruction. It's going to be a movie. A horror movie about crazy people titled The Crazies. It's been done before, and now it's being re-made under the same title.
The Crazies was originally written and directed by George A. Romero, back in 1973. This time, Variety reports that Ray Wright and Scott Kosar will pen the script, with Romero serving as executive producer.
Breck Eisner, who has very few film under his belt (with Sahara being his main reference), has a few pretty cool sounding movies in production: Creature from the Black Lagoon, Flash Gordon, and now The Crazies. It sounds like he's all about the kitschy remakes. For his sake, I hope he can do them all justice!
Crazies was previously owned by Rogue Pictures, but was recently acquired by Overture Films. Overture CEO, Chris McGurk tells Variety, "We've been trying to move into horror fare that is clever and smart." I think crazy and witty is a good start.
Your Daily Blend of Entertainment News
Thank you for signing up to CinemaBlend. You will receive a verification email shortly.
There was a problem. Please refresh the page and try again.