Disney Making Two More Nature Films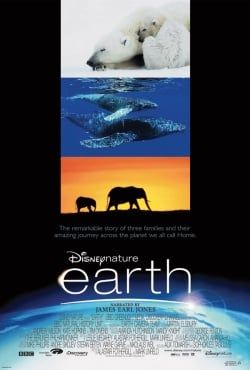 Earth, the Planet Earth knockoff from Disney's new Disneynature label, hasn't made much of an impact at the box office here, $29 million as of this weekend. But overseas it's grossed over $80 million, and we all know what that means. Time for a sequel!
Well, sorta. Disneynature has hired Earth directors Alastair Fothergill and Mark Linfield to make two more feature-length films, Chimpanzee and African Cats: Kingdom of Courage. THR writes that Cats is being filmed in Kenya right now and is set for a 2011 release, while Chimpanzee will film in the rainforests of the Ivory Coast and Uganda, and will show up in theaters in 2012.
The problem with these films, I imagine, is that they'll still draw comparison to Planet Earth, which can be bought for $60 and watched on a loop on your HD TV. Presumably Fothergill and Linfield will capture new, even more amazing footage, but the era of the nature film in theaters may very well be over. Disney's made tougher sells in the past, though, so it's probably foolish for me to be calling anything DOA just yet.
Staff Writer at CinemaBlend
Your Daily Blend of Entertainment News
Thank you for signing up to CinemaBlend. You will receive a verification email shortly.
There was a problem. Please refresh the page and try again.