Drive Director Suggests Ryan Gosling's Driver Might Return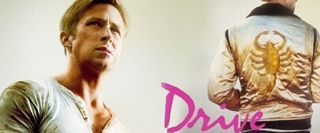 Danish director Nicolas Winding Refn's collaboration with Ryan Gosling Drive was easily one of the most talked about films of 2011. Not only did the drama about an unnamed driver besotted by a struggling single mom win nearly universal praise among critics, it also sparked outrage among mainstream moviegoers who—based on the slick trailers and movie idol poster—expected the drama to be in the vein of The Fast and The Furious franchise. This sparked debates about what's fair game in movie marketing as well as a renewed discussion about movie violence.
While some (myself included) feel the film's brutal violence is what kept it from earning noteworthy award honors Stateside—like a Best Supporting Actor Oscar nod for Albert Brooks, or any major award nomination for Gosling's nearly silent yet stirring portrayal—none of this stopped the protagonist known only as The Driver from becoming instantly iconic from the toothpick between his pert lips to the white satin jacket emblazoned with a scorpion that no other man alive can pull off. (Seriously, guys, stop trying.)
Refn knows the allure of The Driver, and while he's dead-set against making a Drive sequel, he recently confessed to The Evening Standard (via The Playlist) that he's considering folding the character into a future film. He tells the paper:
Curiously, The Playlist points out there will be a sort-of sequel to Drive though not one Refn's is involved with. See, the film was based on a book by James Sallis, and the author recently revealed that a movie is in the works for Driven, his sequel to the first book. Of course, since Refn has declared he won't do a sequel, it's hard to imagine his friend and collaborator Gosling would don his satin jacket for someone else. So until more details emerge on Driven, let's ponder what Refn does have in mind for The Driver.
My first thought is sort of a reverse trajectory of La Femme Nikita to Leon: The Professional, where we've gotten a story that centers on The Driver, and now he can become an intriguing—and surely welcomed—supporting character in another crime drama. To be honest, as much as I adored Drive and all it entailed, I don't want to learn more about The Driver, because a big part of the glory of that film is how sparse it was on his background—or even his name—and yet how impactful it was. I think Refn knows better than to destroy that, and so I'll be curious to see how he might bring his Driver back into the fold.
Your Daily Blend of Entertainment News
Staff writer at CinemaBlend.