Dumb and Dumber To Teases A Sequel, Get The Details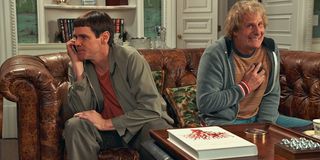 SPOILER WARNING: This article contains spoilers about the recently released Dumb and Dumber To. If you haven't seen the movie and wish to remain ignorant of the details, please click away to another one of our wonderful articles on the website.
The end credits of Dumb and Dumber To is a nice treat for fans, as those who have spent years loving the adventures of Harry and Lloyd are treated to a fun little trip down memory lane that sees footage from the new movie juxtaposed against footage from the old. Sweet as those moments are, however, the big show comes at the very end of the credits, which features one last big cameo and a semi-ridiculous promise for the future.
For those who didn't see the movie, allow me to set the scene: Harry (Jeff Daniels) and Lloyd (Jim Carrey) have completed their adventure and are driving along the highway in their personal Zamboni, when we suddenly get a look at the man who is driving the truck behind them… and it's none other than Cam Neely a.k.a. Sea Bass! That's right – it turns out that the trucker has spent 20 years looking to get revenge against the guys who threw a salt shaker at him, tried to scam him for a lunch, and left him unconscious in a bathroom stall. It all comes to an end with a very special title card announcing that Dumb and Dumber For will be coming to theaters in 2034, or, in other words, in another 20 years from now.
Those of you who have been following the news in recent weeks know that this isn't the first time that the idea of a third Dumb and Dumber has come up – though the idea of calling it Dumb and Dumber For is just as genius if not even more so than the name Dumb and Dumber To. Directors Peter and Bobby Farrelly have been saying that if there is further interest in the characters that they would be interested in seeing them come back yet again for another sequel, and the end credits gag is their semi-promise to get the film made in the future. There does appear to be some demand for it, as despite the second movie getting a B- CinemaScore, it also handily took first place in its opening weekend, scoring a nice $38 million.
If Dumb and Dumber For were to happen, what would it actually be about? I'd say that it would be about the revenge of Sea Bass, but I think we can all agree that keeping that chase going for another 20 years might be a tad ridiculous. That aside, Jeff Daniels will be 79 years old in 2034, and Jim Carrey will be 72, and one can imagine that the two actors' ages would have a considerable impact on how another Dumb and Dumber sequel would operate (presumably it wouldn't be putting the two men back out on the open road together). We can't say what shenanigans they'll get up to, but there is one thing that we can be certain of: the characters won't change at all.
Do you think you'll be interested in seeing Dumb and Dumber For in 2034, after another 20 years have passed? Let us know what you think in the comments below!
Your Daily Blend of Entertainment News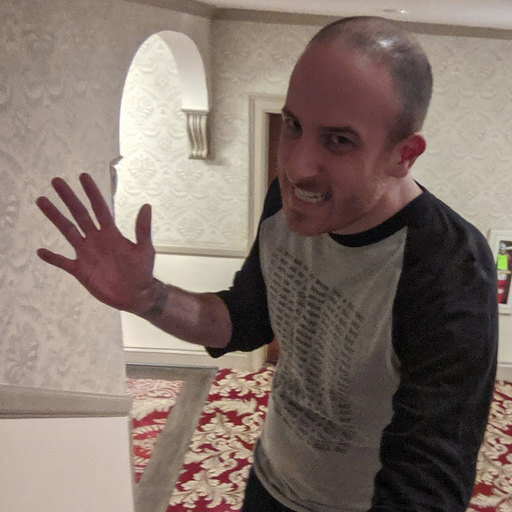 Assistant Managing Editor
NJ native who calls LA home and lives in a Dreamatorium. A decade-plus CinemaBlend veteran who is endlessly enthusiastic about the career he's dreamt of since seventh grade.