Early Inception Reviews Call It The Year's Best Movie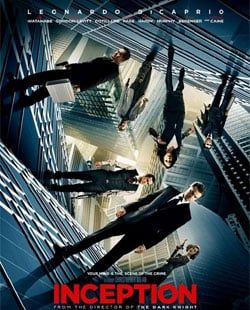 Early reviews for Chris Nolan's new movie Inception have started hitting the internet and unfortunately, you won't see a review here on Cinema Blend until next week. Warner Bros. has chosen to screen the film only to a carefully selected group of LA critics, which means that as a savvy moviegoer, you should be at least a little suspicious until everyone, regardless of their geography or studio connections, is allowed a go at it.
Yet the early praise for Inception is so universal, so effusive, that it's somewhat unbelievable that the studio didn't simply screen the film for everyone all at once, to eliminate any lingering doubts of its greatness. Reading through the dozen or so reviews which have been posted you'll discover it most often being compared to the works of Kubrick as it's hailed as one of the best movies of the decade and definitely of the year.
If there's any criticism being leveled at Inception it's that reviewers aren't sure the average moviegoer will get it, as if they believe Nolan's movie is simply too smart for the rank and file. It's a cynical point of view, and one which I hope ends up having no merit.
Below you'll find pull quotes and links to some of the most worthwhile early Inception reviews which have been posted. My goal here is to filter out reviews from critics who are unable to form opinions, or from those whose opinions are most likely to be compromised by their studio relationships. What you'll find below are honest critics with real opinions, and volumes and volumes of praise for Inception. It'll have to hold you over until early next week when we'll be allowed in on the fun with our own take on Nolan's new movie...
Your Daily Blend of Entertainment News