Every 2014 Superhero Movie, Ranked From Worst To Best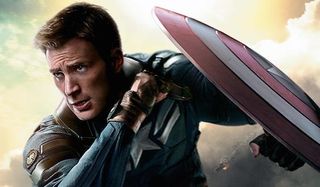 This year delivered a lot of blockbusters, but it was an especially interesting year for superhero movies. Not only did audiences get a variety of beloved characters hitting the big screen, but each film had its own unique sub-genre. Whether it was a sci-fi comedy, time-travel epic or frantically paced action flick, there was something for most movie lovers. Regardless of whether the films were successful or bombed big time, it reaffirmed something that's become increasingly clear: the superhero movie craze is at an all-time high in popularity. It's not just the hardcore comic book fans that watch these films, it's the average viewer who is just looking for a good time at the movie theater, and superhero films happen to be one of the best ways to accomplish this.
This list will focus on the best-to-worst comic book films this year that were based on established superhero source material. So while 300: Rise of an Empire and Sin City: A Dame To Kill For were other comic book films released in 2014, they are not being included because they're not about superheroes. The same goes for Lucy, which featured Scarlett Johansson as a woman with unusual abilities, but isn't based off a comic book.
With that in mind, let's see how every 2014 superhero film ranked!
6. Teenage Mutant Ninja Turtles
This film is an excellent example of how just because there's an opportunity to reboot a property doesn't mean it should happen. This is the Turtles' first live-action theatrical film since 1993, and while the original films may have had their issues, they don't stoop as low as this did. 2014's Teenage Mutant Ninja Turtles is filled with blockbuster cliches, plot holes, poor dialogue, frantic pace-changing (going from ponderously slow to frustratingly quick) and has no substance to it. Megan Fox is just as lifeless as April O'Neil as she is in almost every role she plays, Erick Sacks and Shredder are forgettable villains and Vern Fenwick is one of Will Arnett's poorest comedy roles.
The only thing about the film that can be commended is that they managed to get Leonardo, Donatello, Michelangelo and Raphael's personalities right… barely. If you're looking to get your fill of cinematic Turtles, you're better off sticking with the classic 1990 movie, and if you want a modern helping of them, check out the CGI series on Nickelodeon. Either way, for the love of all that is decent, do not dedicate any time or money to supporting this film.
5. The Amazing Spider-Man 2
Even ignoring the fact that this was the lowest-grossing of all the Spider-Man films, this was not a good outing for the Web-Slinger. Evidently The Amazing Spider-Man 2 didn't learn from the mistakes that plagued Spider-Man 3, namely too many villains. Among the adversaries Spider-Man faced were a hammy Russian who piloted a robotic rhino for less than five minutes, a socially awkward electrician who pre-transformation was a ripoff of Jim Carrey from Batman Forever and post-transformation was barely engaging, and an old childhood friend who became a weird goblin creature. Combined with barely interesting plot lines and too much focus on setting up future Spider-Man films, the film did not live up to its titular adjective.
Admittedly there were a few bright moments. Andrew Garfield and Emma Stone continue to play their roles wonderfully, Dane DeHaan was a great Harry Osborn before he turned into the Green Goblin, and the filmmakers get props for actually killing Gwen Stacy. Overall though, this film wasn't a great entry in the Spider-Man film franchise and doesn't leave much to be excited about for future movies.
4. Big Hero 6
Yes, in case you weren't aware, Big Hero 6 is based off a minor superhero team from Marvel comics. Instead of adapting the team for live-action in the Marvel Cinematic Universe, Disney opted to feature them in an animated film, and it worked out fantastically. The animation is gorgeous, the story is fun (if nothing too original) and the relationship between main characters Hiro and his robot Baymax is extremely touching.
This story, which combines the excitement of a Marvel property with the heart of Disney, is one that the whole family can enjoy. Compared to Disney's more recent animated films like Frozen and Wreck-It Ralph, Big Hero 6 doesn't quite measure up, but with all the success that Disney has had on the animated front, not every project is guaranteed to reach the big leagues. This film is still worth everyone of all ages checking out, but if you're looking for an animated superhero film that is enjoyable across the board, The Incredibles still takes the #1 spot.
3. X-Men: Days of Future Past
The X-Men film franchise struggled during the latter part of last decade, but things picked up with X-Men: First Class and The Wolverine. With X-Men: Days of Future Past, the filmmakers were given the opportunity not only to adapt a famous X-Men storyline, but use the time travel elements to fix past mistakes.
The result is an entertaining flick that combines the First Class and original trilogy casts and hits the reset button on this nearly 15 year old franchise.. Wolverine may be the star again, but we get great moments from Professor X and Magneto (both young and old), Mystique and Quicksilver, who is without a doubt the breakout star of the film. The film does have a few issues, like inconsistencies with the original timeline and several plot threads, such as how Wolverine's claws were recoated with adamantium, going unanswered. Most of the original X-Men cast also don't get much to do other than fight future Sentinels. And while Peter Dinklage is a great actor, his performance as Bolivar Trask wasn't exactly memorable. Regardless, X-Men: Days of Future Past was a great prequel/sequel that acknowledged the series' history and sets the franchise towards an exciting new direction.
2. Guardians of the Galaxy
Five years ago, who would have thought that a group of Z-list characters that many comic book fans hadn't even heard of would end up being one of Marvel's biggest successes? Well, that's what happened this year with Guardians of the Galaxy. While the general premise of strange individuals coming together to fight a powerful threat sounds similar to The Avengers, it is truly Marvel's most unique endeavor yet.
Whether it's the fitting compilation of '60s and '70s tunes, breakout characters like Rocket and Groot, touching emotional moments, the intergalactic environments, crazy sci-fi technology, or its zany comedy, there's something in this movie for every comic book fan and general movie lover to enjoy. While the film had small issues, such as a less-than-engaging primary antagonist, the positives far outweigh the negatives, and this was a great way of establishing the cosmic side of the MCU. This ensemble piece defined the type of fun people are looking for at the theater during the summer. Well done, Marvel. You took your biggest risk yet, and it paid off big time.
1. Captain America: The Winter Soldier
While Captain America: The First Avenger was an exciting period-piece romp that introduced us to Marvel's patriotic superhero, Captain America: The Winter Soldier switched things up as a high-stakes political thriller that saw Cap fighting enemies that surrounded him at every corner, most notably his long-believed dead friend Bucky Barnes, now the brainwashed assassin known only as the Winter Soldier.
Many Marvel films have had issues with unmemorable antagonists, but there was no such problem with this film. As the corrupt Alexander Pierce and his HYDRA forces showed us, sometimes your worst enemies are hidden in plain sight. With a great supporting cast, an impressive script, well-choreographed action sequences and important themes like government surveillance and finding ones place in a strange world, Captain America: The Winter Soldier may be Marvel's most intelligent film yet. In addition to changing the status quo of the MCU by dismantling S.H.I.E.L.D. and setting its titular character on a new path, the film accomplished its primary job of delivering an entertaining, action-packed film that also made its audience think. That's the best thing you can ask for in a superhero story.
Connoisseur of Marvel, DC, Star Wars, John Wick, MonsterVerse and Doctor Who lore. He's aware he looks like Harry Potter and Clark Kent.