The Fear Monger: Jesus Destroys Zombies, Keanu Reeves Teams With Eli Roth, And Pumpkinhead Gets A Remake

Good day, adulators of all things aortal. Here is where I normally make some pithy remarks about society at large and the weight of humanity's wealth against the waste of our existence. But holy fish chainsaws do we have better things going today, as you will soon find out.
In minor news, Relativity Media will be heading into an orphan's nightmares with Somnia, director Mike Flanagan's follow-up to his soon-to-be-released Oculus, starring Thomas Jane and Kate Bosworth. Also, Troma is prepping a 30th anniversary Blu-ray, packed with special features like commentaries and interviews, but no release date has been set yet. Here's hoping it comes with gooey toys. After the trailer, you'll find an odd tag team, Jesus holding a shotgun and more horror remakes from your nightmares.
Now, on with the column!
Keanu Reeves Will Fight Girls in Eli Roth's Knock Knock
At one point in my life I thought bacon and peanut butter was one of the craziest combinations ever, but then I tried it and wow. Cut to now, when Keanu Reeves has signed on to star in the Eli Roth thriller Knock Knock, which is being prepped to shop around at Cannes next month, with a goal of getting production underway in Santiago, Chile on April 14. Never in my wildest dreams did I ever see these two guys working together, and it makes the project sound a hell of a lot more watchable. For unironic reasons, even.
This $10 million suspense-fest will see Reeves playing a man happily married to Chilean actress Ignacia Allamand, who starred in Roth's upcoming cannibal horror The Green Inferno. Two seductresses, played by Ana de Armas (Hands of Stone) and Lorenza Izzo (The Green Inferno), show up at his house and push him to extremes in ways that remain secretive for now. As is the case with a handful of other stories I've stuck in this column, this might not be strictly within the horror genre, as Roth told Deadline, "I wanted to make a movie like Roman Polanski or Paul Verhoeven made when they were young; a classic psychosexual thriller that's not a horror movie, but would have everyone on the edge of their seats."
Let's all put our thoughts together in hopes that Reeves' character is some kind of a sex-obsessed martial arts master.
Fist of Jesus: Please God, Kickstart This Hilariously Gory Short Film's Feature Expansion
Having written for this site for a while, I recognize that I use some phrases more often than I'd probably like to, but I'm pretty sure I've never referred to something as "slapstick religious splatter" or "the greatest fucking short film that will ever exist." And that's because we've never talked about the superb comedic gorefest Fist of Jesus, a 2012 short created by Spanish co-directors Adrián Cardona and screenwriter David Muñoz, which is currently in the midst of a Kickstarter campaign to become a full-length feature.
This is like Monty Python's Bad Taste, and I have never felt more strongly about a movie needing to get made in my life. I didn't want to post the short before letting everyone know this flick deals with Jesus raising a zombie Lazarus from the dead, and contains the most viscerally amusing practical effects you'll ever see on film, at least until a full movie palms your eyeballs out once it gets funded. Get it funded. Watch Fist of Jesus.
Wasn't that a spectacle you'd preach about from a mountain? Once Upon a Time in Jerusalem is currently nearing $26,000 on its way to a $150,000 goal that it had better reach. The goal for the feature is to forego all CGI and use only real costumes, effects and goresplosions, all while expanding upon the core story of Jesus having to take on every kind of antagonist imaginable, leading to a body count nearing the action spoof Hot Shots Part Deux. Below you can see concept scenes that will be recreated to greater effect should it all come together, telling the darkly comedy story of Jesus heading out on a dangerous journey with twelve mercenaries, based on the predication of the Oracle of Delphos. Preach the word to your friends.
Pumpkinhead Remake is Coming, Because All Right Then
A fan of horror in all shapes and sizes, I don't have the most fond of memories for Pumpkinhead, the directorial debut of special effects maven Stan Winston. It's a good enough movie, don't get me wrong, but most of its charm lies in its late-1980s roots, and its terrible sequels have done nothing to make this a memorable franchise. So maybe it's a good thing – no, of course it isn't, really – that producer Brad Krevoy wants to bring the franchise back to life through his Motion Picture Corporation of America (MPCA) production company, according to The Tracking Board.
Krevoy produced the three increasingly skippable sequels, which followed the original that centered on Lance Henriksen as a father whose son was killed by a group of careless teenagers. In completely understandable 1988 fashion, he conjures up a demon to take care of them in the most gruesome of ways, and thus the gnarly Pumpkinhead creature was conceived. I foresee a winner or two from Syfy's Face Off going to work on giving this beast a grimmer future. Have a piece of pumpkin pie while we await further news on this surefire hit.
The Sentinel Remake is Back On
What is one demon-filled remake without another? An update of Michael Winner's 1977 fan favorite The Sentinel has been in the cards at Universal for over a decade now, with the studio having little reason to move forward. Enter microbudget horror franchise mastermind Jason Blum (Paranormal Activity, The Purge) and his Blumhouse Productions, who will serve as the hellish shove from behind that this remake needed. Or didn't need. Whatever.
Spoilers! The original was based on the 1974 Jeffrey Konvitz novel of the same name, about a conflicted fashion model who moves into a large New York City home separated into apartments that is eventually found to be a gateway into Hell! It starts with a blind priest and ends with much darker things, and I'm not sure how they'll take this in a different direction. It's a solid flick as it stands, despite being dated in every way. I'm guessing the "hell" in this case will be a lot of jump scares as seen through a faux documentary's camera lens. Let us know how well you guys remember this creepy flick, which featured early roles from Jeff Goldblum and Christopher Walken, who aren't even mentioned in the extensive cast listing in the trailer below.
Blood Glacier (2014) Official US Trailer - Click here for the funniest movie of the week
Blood Glacier Trailer Brings Snowy Creature Features Back to Their Gory Roots
I've been extremely excited about Rammbock director Marvin Kren's Blood Glacier for a while now. (If you prefer to call it The Station, as it's also know, then you suck at picking cooler names for things.) This conversation-free trailer proves that the wait has been worth it, and it uses English title screens and sweet practical effects work to hint at the story better than any expository dialogue could. Ahhh!!
Inspired by John Carpenter's classic shock-fest The Thing, Blood Glacier takes place in the German Alps, where a group of scientists are awaiting a visit from the environment minister when they find a nearby glacier whose recent melting (due to global warming, natch) is causing a red liquid to ooze free and turn anything that touches it into blood-thirsty monsters. Will the humans survive? Or more importantly, because of Earth and shit, should they survive? We'll find out on May 2, when the film makes a limited theatrical run and hits VOD.
Your Daily Blend of Entertainment News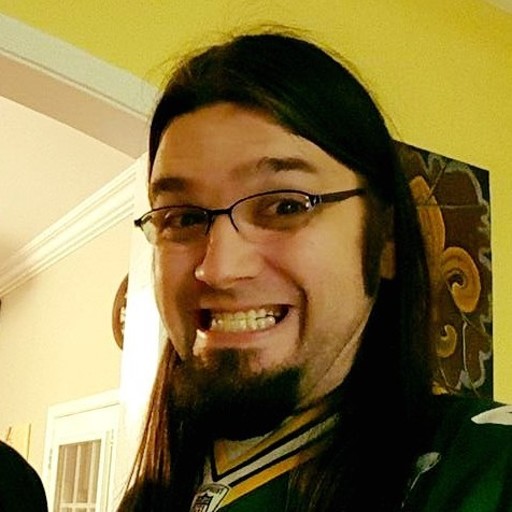 Assistant Managing Editor
Nick is a Cajun Country native, and is often asked why he doesn't sound like that's the case. His love for his wife and daughters is almost equaled by his love of gasp-for-breath laughter and gasp-for-breath horror. A lifetime spent in the vicinity of a television screen led to his current dream job, as well as his knowledge of too many TV themes and ad jingles.