Will Ferrell's The Virginity Hit Reaches Out To Helpless Virgins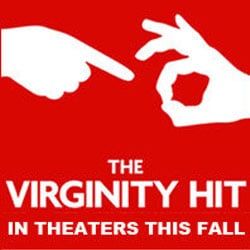 Are you or someone you know still a virgin and need help? Well, Zack Perlman and the Virgin Helpline are here for you. Just call 888-743-4335 and get the answers to all your questions on doing the deed and going all the way.
You were going to call, weren't you? It's cool if you do, but don't expect some serious sexual advice. The Virgin Helpline is actually part of the movie The Virginity Hit's viral marketing campaign with the number listed on its Facebook page. Call up, star Zack Pearlman runs you through a series of commands – press one if you're a virgin, press two if you're friends with a virgin and want to help, etc. – you get a quick laugh and hang up. Nothing spectacular, but certainly amusing if you have some time to kill.
I've actually heard very little about this one until now. In between live blogging The Other Guys and Green Hornet panel, our own Eric Eisenberg caught the premiere of the film's trailer. He also mentioned that there was a screening being held, so perhaps a few reviews will start to surface soon.
Why was The Virginity Hit at SDCC to begin with? The Other Guys star, Will Ferrell, is the man behind it. He and his Funny or Die co-founder Adam McKay are producing the piece about four guys, one of which is still a virgin. They grab a camera and document their effort to get their buddy laid. Hopefully the trailer will pop up online soon so we can get a better sense of what to expect from this one. In the meantime, go mess around with the helpline; there are a slew menu options to sort through.
Your Daily Blend of Entertainment News
Staff Writer for CinemaBlend.