The Ghostbusters Reboot Just Cast A Mysterious New Villain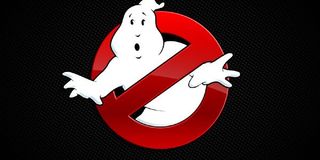 It's been a big couple of days, casting wise, for Paul Feig's upcoming female-centric Ghostbusters reboot. Yesterday the cast added four new names to the call sheet, and today arrives with news of that the film has finally found it's big bad villain in the person of comedian Neil Casey.
Deadline reports that Casey, who appears on Feig's Yahoo sci-fi series Other Space, has joined the Sony-produced Ghostbusters. He'll play a character named Rowan in the film that recently began shooting outside of Boston.
Aside from his name, we know little to nothing about Rowan. Back when the core cast was announced—Melissa McCarthy, Kristen Wiig, Leslie Jones, and Kate McKinnon—there were rumors floating around that the production was after Game of Thrones star Peter Dinklage to play the main bad guy, though it appears that role will be played by Casey instead. He can do a solid creepy weirdo, so it will be fun to see what this part entails. We're not sure if he's a ghostly villain, or if perhaps he's a human who does something like release a bunch of ghosts, call up evil spirits, or aid some evil being, like Peter MacNicol does with Vigo the Carpathian in Ghostbusters 2.
Casey is yet another cast member with ties to Saturday Night Live—Wiig, Jones, and McKinnon have all been Not Ready For Prime Time Players at various times. He was a writer on the long-running late night variety show for a few years, between 2012 and 2013, and has written for the likes of The Kroll Show and Inside Amy Schumer. He has also appeared on both of those shows as an actor, and has shown up on screen in small roles in various other comedic projects.
As the latest addition, Casey joins an ever-growing cast. Just yesterday, we found out that they brought on an awesome quartet of supporting players, with Michael Kenneth Williams, Andy Garcia, Matt Walsh, and Cecily Strong, yet another SNL vet, all climbing aboard. And we already knew that Thor himself, Chris Hemsworth, is going to take the role of the Ghostbusters' secretary, originally played by Annie Potts, so he's got some big shoes to fill on that front.
From what few details we know, Wiig and McCarthy's characters are friends who write a book about how ghosts are real and live among us. No one really pays it any mind until a few years go by and Wiig lands a sweet job at Columbia University, but when the book is discovered, she gets laughed out of academia. She reunites with her old pal, and they team up with McKinnon and Jones for some good old-fashioned paranormal investigation. We've also seen the updated jumpsuits and proton packs they'll use in their endeavors.
Ghostbusters is scheduled to haunt theaters starting July 22, 2016.
Your Daily Blend of Entertainment News