Gossip Girl Faces Razor Sharp Teeth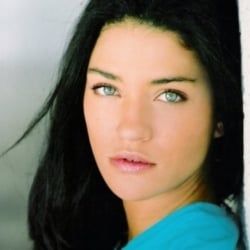 I expect that even fans of Gossip Girl enjoy watching the show for all the backstabbing and criticism, and therefore don't even mind when a beloved character gets killed off or embarrassed or whatever else happens to rich, pretty people. So correct me if I'm wrong, but you'll be excited to see Jessica Szohr get eaten in Piranha 3D right?
Szohr, also known as Vanessa Abrams on Gossip Girl, has been added to the movie's cast of the Dimension Films remake, which already includes Elisabeth Shue, Richard Dreyfuss, Ving Rhames, Adam Scott and Dina Meyers. Szohr will, true to form, play a co-ed who comes to town for spring break, but just like the beach beauties on Amity Island in Jaws, is apparently doomed to a grisly death. Shooting on the film begins this month in Arizona, and it will be released just in time for swimsuit season on March 19, 2010.
Staff Writer at CinemaBlend
Your Daily Blend of Entertainment News
Thank you for signing up to CinemaBlend. You will receive a verification email shortly.
There was a problem. Please refresh the page and try again.