The Heaviest Irish Accents Ever In The Domestic Ondine Trailer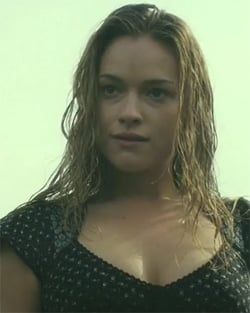 Hearing some actors talk in their real life accents is sometimes a little shocking. Mel Gibson still sounds like he's from down undah, Brad Pitt has a weird Oklahoma drawl, and Colin Farrel has the thickest damn Irish accent you've ever heard. He rarely gets to use it, but it's here in full force for this new Ondine trailer.
There's a bit more footage strewn about this trailer than the previous international one, but apparently us Americans like big ass typography in our previews, because that's the only major difference. The footage looks really nice from writer/director Neil Jordan so if you're a lover of cinematography you'll be in for a treat. The story itself is an ancient one, taken from an Irish fairy tale about the Selkies, seals who can shed their skin and become human and then back again. Syracuse (Farrel) catches one in his fisherman's net and their love grows from there until her Selkie husband tries to take her back.
Scope out the trailer in glorious HD over at Apple or in our player below.
Your Daily Blend of Entertainment News