Hitman 2 Without Timothy Olyphant?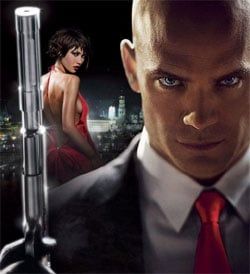 There was a time when the American response to a movie was the only one that mattered. If your film flopped at the domestic box office, it was done, who cares about the international receipts. Now that's changing as international audiences increasingly flock to the theaters and, unfortunately, flock to really terrible movies that even brain-dead Americans have the good sense to avoid.
That's the case with Hitman, a bad movie by anyone's measure and a film avoided by almost everyone Stateside. Internationally though, it was a hit and as a result we told you last week that a sequel is coming. Now the latest from Coming Soon is that though a there's sequel on the way they're not necessarily bringing the cast back.
Hitman star Timothy Olyphant says the sequel isn't on his schedule right now. Though he says "I suppose they could have me, yes," in the interview he seems to be talking about the whole thing in past tense. They probably don't need him. They're making the sequel primarily to suck money out of international audiences and I'm pretty sure all Americans look the same when they're bald. Somebody shave down Steve Guttenberg, it's time for a comeback.
Your Daily Blend of Entertainment News
Thank you for signing up to CinemaBlend. You will receive a verification email shortly.
There was a problem. Please refresh the page and try again.