Horses, Shotguns And Scotch: My Time In Montana With Cowboys & Aliens

I am not a cowboy. I grew up in the suburbs of New Jersey a half-hour outside of New York City. I went to college in Boston, MA and currently live in Los Angeles, CA. I have never spent more than three days in any state that doesn't have a border touching the Atlantic or Pacific Ocean. The most exposure I had to people wearing Stetsons was when I was in middle school and my dad thought it would be an interesting look for himself (said hat is now sitting in a closet somewhere and hasn't been worn, touched or even seen in probably over a decade – and it's really for the best). I am not a cowboy, but two weeks ago I at least made an effort to become one.
In promotion of Cowboys & Aliens, Universal Studios gathered a select group of journalists to fly out to Missoua, Montana to not only speak with the cast of the film, including Daniel Craig, Harrison Ford and Olivia Wilde, and director Jon Favreau, but to experience a connection to some of our country's oldest traditions.
Arriving at the Paws Up ranch, the journalists were given the choice of multiple activities, including ATV riding, whitewater rafting, and more. Wanting to fit with the theme of the trip, I made the decision to go horseback riding. Throwing on a black hat and some sunglasses, I was introduced to my horse: Clyde. While everyone made jokes that if Clyde were to talk he would sound like Lenny from Of Mice and Men, riding the animal presented a more interesting problem. Upon hopping on to the saddle, I was informed that Clyde had a rounded back, meaning that it would be easy for my comfortable seat to slide. While I can say that I was fortunate enough not to slip completely off the horse at any point, I spent most of the ride looking at Montana's beautiful landscape from a 20 degree angle.
Now when I say "Montana's beautiful landscape," I'm not being facetious or even slightly kidding. As a group we rode through a stunning, lush forest and open fields with incredible mountains in the background. While I've gone hiking through the Appalachians on the east coast and in Mammoth Lakes, California, never have I felt more in the thick of pure country.
Later that night began the revelry. Never before have I felt more like a man than when I sat down my glass of scotch, picked up a shotgun and successfully shattered two out of the three clay pigeons fired into the air (in addition to being my first time on a horse, the day was also the first time I ever picked up a gun). As the sun fell, a campfire was lit and the party enjoyed smores as Jon Favreau came down to hang out with us and enjoy the experience. The night closed as I sat on a fence staring at one of the biggest, brightest moons I had ever had the chance to look at.
As I write this I am sitting in my Los Angeles apartment and I would be sincerely surprised if the choices I make with my life ever result in me moving away from my precious oceans. During last week's San Diego Comic Con I spent my time wearing a New York Mets baseball cap rather than my black Stetson, which is currently sitting on top of the dresser in my bedroom. I'm still not a cowboy, but at least for a couple days I had the chance to pretend to be one.
Check out the gallery of images from my horseback ride below and stay tuned all the rest of this week for more of my reporting from Missoula, Montana.
Image 1 of 18
Your Daily Blend of Entertainment News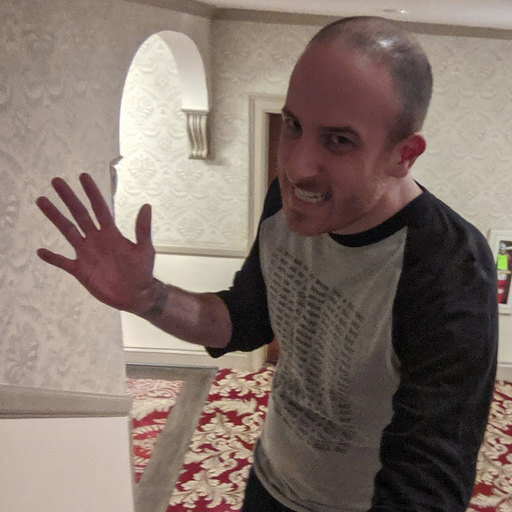 Assistant Managing Editor
NJ native who calls LA home and lives in a Dreamatorium. A decade-plus CinemaBlend veteran who is endlessly enthusiastic about the career he's dreamt of since seventh grade.