How Nicolas Winding Refn Lost Out On Denzel Washington's The Equalizer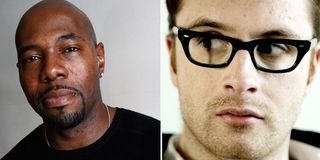 After winning international attention and acclaim with the challenging Ryan Gosling vehicle Drive, Danish director Nicolas Winding Refn was a fascinating new prospect to Hollywood producers. In 2012, he was being considered for the helm of Sony's The Equalizer, which already had A-lister Denzel Washington attached. By the time The Equalizer began shooting, Refn was a footnote in its preproduction, and Training Day director Antoine Fuqua had won the gig. So what happened?
While visiting the set of The Equalizer, I had the chance to sit down with the film's producer Todd Black. Excited about his gritty spin-off of the 1980s crime series, Black offered plenty of details on the production as well why Refn was dropped as a contender for its director's chair.
In early 2013, The Equalizer helm went from Nicolas Winding Refn to Rise of the Planet of the Apes' director Rupert Wyatt, to Antoine Fuqua, all within a matter of months.
Asked about the road to finding the right director for the project, Todd Black told us:
Fair enough. Emotionally vulnerable protagonists aren't something Nicolas Winding Refn has shown much interest in. But what about Rupert Wyatt? Despite all its CGI and sci-fi, Rise of the Planet of the Apes is flush with emotion, at least from its ape characters. Black explained:
Looking at the timeline, Antoine Fuqua was in talks just ahead of Olympus Has Fallen's big debut. But that hit flick isn't what secured him the helm. Black offered:
So The Equalizer reteams Training Day's star and director. See how this reunion worked out when The Equalizer opens September 26th.
Your Daily Blend of Entertainment News
Staff writer at CinemaBlend.