Hugh Jackman Gives A Career-Best Performance In Toronto Film Festival-Premiering Prisoners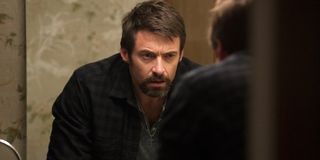 Sean is spending the next week in the Great White North at this year's Toronto International Film Festival, where a ton of the fall's biggest movies are premiering. Follow along with his coverage Here
You haven't experienced a true pit in the bottom of your stomach until you have lost your child. And I'm not even talking in extremes. When our oldest son was five, I lost sight of him in a crowded department store. Maybe 30 seconds passed before he resurfaced. It felt like months. Horrible thoughts flooded my brain in that split second. I felt true fear, perhaps for the first time in my life.
Director Denis Villeneuve (Incendies) masterfully stretches that disquieting dread over the duration of his latest film, Prisoners, an intense and relentless missing-child thriller set in a rain-soaked, small-town Pennsylvania suburb. On Thanksgiving, neighbors Anna Dover (Erin Gerasimovich) and Joy Birch (Kyla Drew Simmons) leave their family gathering as they search for Anna's red whistle. By time the distracted parents -- Keller (Hugh Jackman), Grace (Maria Bello), Franklin (Terrence Howard) and Nancy (Viola Davis) – notice the girls aren't around, the pair already has been abducted.
Initially, there's a suspect. The girls were spotted playing near the camper of quiet, introverted Alex Jones (Paul Dano). But thorough questioning by Detective Loki (Jake Gyllenhaal) reveals Jones' secret" He has the intellect of a 10-year-old, and couldn't possibly be responsible for the girls' disappearance … despite the subtle hints the young man gives to Keller which suggest he knows something.
A meaty hook waiting at the heart of Prisoners can be seen in the trailers, but I want to give you the opportunity to backpedal now before we get too deep into discussion on the film. Those curious should understand that it is a formidable exercise, a meat-and-potatoes police procedural that's seasoned by Jackman's career-best, Oscar-worthy performance and exquisite camera work by the great Roger Deakins. There's a deliberate sheen to Prisoners that suggests the entire production resides in an exit-less Purgatory. I'm confident this was Villeneuve's intention.
The director laces blatant Catholic symbolism throughout Prisoners, which instantly adds dimension to the brutal actions that will follow. You see, Keller isn't convinced of Alex's innocence. And so, one evening, he waits outside the young man's home and kidnaps him, in return. Keller imprisons Alex in an abandoned apartment, and tries to make him talk. And tries. And tries. And keeps trying, long after those of us with weaker wills (and weaker stomachs) would have stopped.
Meanwhile, Loki continues to investigate leads, as the case takes gradual twists. Prisoners lives up to buzz that it's a companion piece to David Fincher's mesmerizing Zodiac, in somber mood and deliberate pace. Villeneuve sets Prisoners on simmer, and waits for his plot to heat up. As with any slow-boiling pot, bubbles of tension do rise to the surface. The cast, across the board, is on point – with Jackman, Gyllenhaal and Melissa Leo (in a crucial role) going above and beyond to expose the raw nerves in this piece. But Prisoners doesn't lure you to the edge of your seat. It pushes you back, deep into your chair, where you'll watch in horror as seemingly innocent people do despicable things, and hope their souls won't be too tarnished because they're operating in time of crisis.
In that way, Prisoners works best as a litmus test. Columns will be penned, and conversations will be had, about who is right and who is wrong in the film. How far would you push if it were your child that was missing? Is Jackman stooping to an animalistic level by brutally torturing Dano's character for precious information? Or is he doing what's necessary to save the life of his little girl? On a spiritual level, how can the God Jackman's character regularly prays to allow such horrible deeds to happen? And are the last 30 seconds of the film a debilitating cop out?
Easy answers are hard to come by, but that ambiguity elevates Prisoners to a place most other genre exercises rarely achieve … or even aspire.
Look for our full review of Prisoners closer to its release date of September 20. In the meantime you can also check out the trailer below.
Your Daily Blend of Entertainment News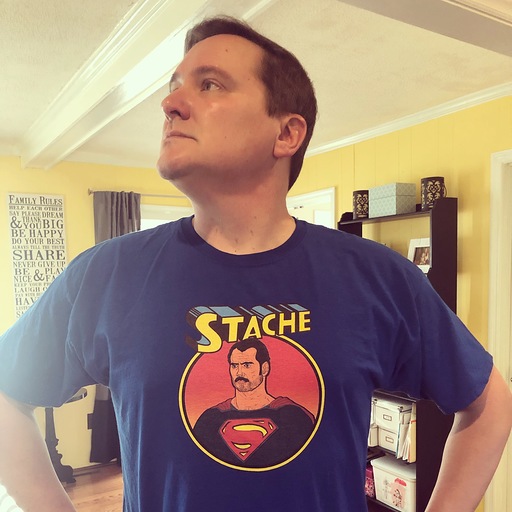 Sean O'Connell is a journalist and CinemaBlend's Managing Editor. Sean created ReelBlend, which he proudly cohosts with Jake Hamilton and Kevin McCarthy. And he's the author of RELEASE THE SNYDER CUT, the Spider-Man history book WITH GREAT POWER, and an upcoming book about Bruce Willis.