It Happened, Bryan Singer Is Off X-Men: First Class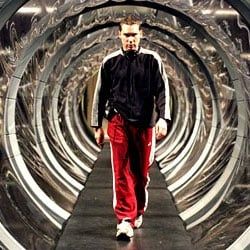 The rumors which started circulating earlier this week have come true. Bryan Singer has bailed out on directing X-Men: First Class. The good news here is that it's not X-Men 3 all over again. He's sticking around as a producer on the project.
Deadline says that Fox is in too much of a hurry to get the movie made and that Singer just doesn't have room in his schedule. They further claim Fox is only in a rush because they love their First Class script so much but, I'm pretty sure they felt the same way about X-Men 3. That doesn't mean much. Still they want it ready for a 2011 release, Singer can't do that, and so the search is on for a new X-Men: First Class director. Singer meanwhile is off to direct Jack the Giant Killer for Warner Bros., and with him goes any and all enthusiasm I might have had for this project.
Your Daily Blend of Entertainment News
Thank you for signing up to CinemaBlend. You will receive a verification email shortly.
There was a problem. Please refresh the page and try again.