It's Rex Manning Day: Five Ways Empire Records Fans Can Celebrate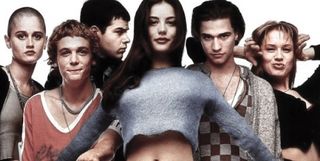 "We mustn't dwell. No, not today. We can't. Not on Rex Manning Day!"
Don't know what Rex Manning Day is? Say no more, mon amour. This fictitious celebration, which is acknowledged on April 8, is rooted in the 1995 film Empire Records, a movie that dates itself as much by its setting as by its glorious soundtrack. The film follows a group of young record store employees as they go about their work and prepare the store for the arrival of a once-popular pop star Rex Manning, while also tackling their own personal drama. There's a bigger plot involving the store's financial troubles and the staff's determination to keep it open, but for the sake of today's date, we'll focus on Manning (Maxwell Caulfield). He's arrogant, his hair sucks and he's unwilling to fully accept the fact that the best years of his career are in the past. But he still gets a special day at Empire Records, when he arrives to sign autographs and get a bit too close with some of the staff.
Why is "Rex Manning Day" celebrated today? Apparently, the date is confirmed on a poster glimpsed in a scene in the film, which makes April 8 the perfect time to celebrate this gem of a film, in all its 90s glory.
Huff Post choose to acknowledge the day by recasting the movie with today's actors. I love their picks - particularly Shailene Woodley and Jennifer Lawrence as Corey and Gina. But the thought of fantasy-casting comes a bit too close to imagining a remake, and frankly, that horrifies me. A remake of a film set in a record store would never work, but I could picture an attempt made if they re-set the story in a coffee shop or a book store or some other retail establishment that was still sort of relevant. Still, bad idea. Don't do it!
The fantasy casting idea is fun, but here are five other ways you can celebrate Rex Manning day!
Celebrate the work of Maxwell Caulfield
While Rex Manning may be Maxwell Caulfield's more memorable role for many of us, the British actor has actually appeared in some other notable films. Ok, "notable" may be a relative term, but honestly, Caulfield is attached to some great guilty-pleasure projects, the first of which is Grease 2. A follow-up to the popular musical, Caulfield stars opposite Michelle Pfiefer in the musical, playing the polite British outsider and new kid at Rydell, Michael Carrington. Grease 2 puts the guy in the Sandy role, as Caulfield's character attempts to transform himself into the "cool rider" that Pfiefer's Stephanie Zanoni wants. The 1982 musical also includes a bowling alley musical number, which is not to be missed or forgotten.
Next up, the 1984 film Electric Dreams, which is about a computer that becomes self aware and ends up meddling in its owners life. Caulfield plays competing love interest to Virginia Madsen's cello-playing character Madeline. If you can't get your hands on a copy of this movie, skip to the end and watch the great musical conclusion. And then, of course, there's the pilot episode of Beverly Hills, 90210, in which Caulfield plays Jason, the older man Brenda meets at a club and lies to, leading her to pretend she's a college student so she can date him and hang out with his cool older friends. It doesn't work out, as you might have surmised. All of these roles (plus some other ones) came before Caulfield wowed us with his style and dance moves in Empire Records.
Take it to the Playlist
Empire Records has a pretty fantastic soundtrack, which is particularly appropriate, given the setting of the film. Much in the way the film offers a perfectly sized slice of mid-90s nostalgia, the soundtrack gives us a great sampling of the music of the day, from The Cranberries' "Liar," Better than Ezra's "Circle of Friends" and Toad the Wet Sprocket's "Crazy Life," among others. The released soundtrack only includes 16 songs featured in the movie, leaving a lot of other songs off the list, including Dire Straits' "Romeo and Juliet" (an oldie by a must-listen if you're going to do the Empire playlist right!). While the full playlist of Empire songs should give you plenty to listen to, if you want to add on some other 1995 movie soundtracks, try Mallrats (includes Sublime, Silverchair, Bush and Weezer), Clueless (includes The Beastie Boys, The Mighty Mighty Bosstones, Coolio, Radiohead and Counting Crows), Friday (includes Dr. Dre, Ice Cube and Cypress Hill), or Hackers and the second soundtrack released Hackers 2 (includes Prodigy, Moby, Leftfield and David Bowie).
Pay Tribute to the Film
Some methods of tribute may be a bit more extreme than others. Many of you probably won't want to mirror Deb by going all Sinead O'Rebellion and shaving your head, or following in Warren's criminal footprints by shoplifting a CD from wherever they sell actual CDs these days. And we don't recommend taking someone else's money to Atlantic City to gamble it all away, but how about harnessing your chi and adopting Lucas' strange zen approach today. "What's with today, today?" Or you can glue some quarters down to the floor in honor of A.J.'s artwork. You could eat some brownies and listen to Gwar like Mark, or loan a friend your bra, like Gina did for Corey. Weird, sure, but fitting, especially if it's red. Or if you want to get even more risque, make a dress out of an apron - though you may not want to display your "revealing clothing" at work. You might also consider resorting to name-calling, but if you do, we recommend Joe's preference for words like "bucket-head" and "banana-head." No one said you had to swear to make a point, even if you're really, really mad.. Thanks for that life lesson, Joe.
Watch other 90s Movies starring the Cast
Celebrate the whole cast in some of their other 90's work. For Liv Tyler, there's always Armageddon, or the less obvious choice - Stealing Beauty. Anthony LaPaglia has So I Married an Axe Murderer among his credits, as does Debi Mazer. Mazer's list of 90's movies also includes Goodfellas, Jungle Fever, Malcolm X and Toys. And those are just just a few movies you can add to your 90s movie marathon to celebrate the cast's work. Among the rest of the cast: Renee Zellweger (Jerry Maguire), Rory Cochrane (Dazed and Confused), Johnny Whitworth (Bye Bye Love and a very tiny, uncredited voice-part in Can't Hardly Wait, but that one stars Ethan Embry so it works), Ethan Embry (Can't Hardly Wait, Dutch, That Thing You Do!), and Robin Tunney (The Craft). There are plenty of great 90s movies featuring the stars of Empire. Now it's just a matter of narrowing it down by interest and availability.
Watch Empire Records
What better way to celebrate Rex Manning Day than to go straight to the source material and enjoy the 1995 film in its entirety? Unfortunately, the movie isn't on Netflix, but Amazon Prime subscribers do have access to it among the site's unlimited streaming content. For non-Prime subscribers, it's $2.99 to rent or $9.99 to buy the digital version. Or if you're willing to wait, you can get the film on DVD for the low price of $4.99. That's practically a steal. But not the Warren kind of steal. Speaking of Warren, if Empire Records was remade, how would they update his character? Would he still be lifting Whitney Houston CDs for his girlfriend? Or would he have advanced to the digital age, taking his thievery online?
That brings us to our bonus option as a means of celebrating Rex Manning in all his hip-swaying glory. For those who can stomach the thought of a remake, try to come up with a plot for an updated version of this movie. Where would they work? What would each character be dealing with? Would their personal issues remain the same, or would they need to be updated a bit too? What bands and songs would need to be included on the soundtrack?
Happy Rex Manning Day!
Your Daily Blend of Entertainment News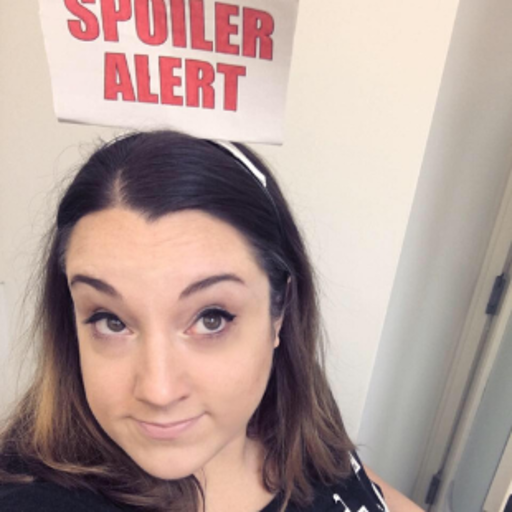 Assistant Managing Editor
Kelly joined CinemaBlend as a freelance TV news writer in 2006 and went on to serve as the site's TV Editor before moving over to other roles on the site. At present, she's an Assistant Managing Editor who spends much of her time brainstorming and editing feature content on the site.