Jackie Chan Banned In China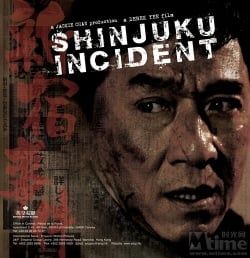 Though he was born in Hong Kong and is one of the most famous Chinese-speaking actors in the world, Jackie Chan is apparently too racy for the mainland. China has banned the release of Chan's new movie, Shinjuku Incident, on the grounds that it's too violent.
Too violent? Jackie Chan? He's like the cuddliest action hero we've got! But apparently in China it's all or nothing, as Variety explains. They don't have a ratings system, so movies released in the country have to be appropriate for all audiences.
Presumably we'll still see the movie over here, and it's opening in Hong Kong and Southeast Asia on April 2. Given China's reputation for piracy, it probably won't be a problem for plenty of Chinese moviegoers to get a look at the movie regardless. So the only people who really lose? Chinese movie theaters.
Staff Writer at CinemaBlend
Your Daily Blend of Entertainment News
Thank you for signing up to CinemaBlend. You will receive a verification email shortly.
There was a problem. Please refresh the page and try again.