James Gray May Direct Action Thriller The Gray Man Next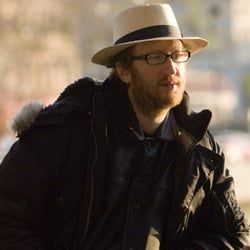 James Gray, whose last film Two Lovers suffered mightily when Joaquin Phoenix dominated its press tour with his stunt documented in I'm Still Here, is finally ready to make another film nearly two years after that movie was released. According to Deadline he'll be directing The Gray Man, an adaptation of Mark Greaney's thriller novel about a CIA agent fighting for his life in many locations across Europe. It doesn't have anything to do with the Bourne franchise, technically, but I'm sure you can see the connections just as easily as I can.
Even Gray recognizes the similarities, and as he told Deadline, he's planning to actively work against any Bourne comparisons by employing a style totally different from the one Paul Greengrass made iconic on two of those films:
Gray says what he plans to do will resemble the famous car chase scene in We Own The Night, in which much of the scene plays out from the point of view of Joaquin Phoenix's character: "Almost every shot was from Joaquin's point of view, inside that car, and I want to make a whole movie with that POV."
I really liked We Own The Night as well as Two Lovers, and I'm glad to see Gray returning to movies after seemingly getting discouraged by Two Lovers underperforming. The real question is whether or not he'll bring back Phoenix, who has starred in three of Gray's four films so far. I had a feeling the relationship had soured thanks to the I'm Still Here antics, but casting on this one may be the final proof.
The script for The Gray Man was adapted by Adam Cozad, who also wrote the upcoming Jack Ryan reboot Moscow. He's doing a rewrite on the film as well even as Gray writes his own personal, smaller movie; he'll decide which one to make first based on which one finishes first, so either way Gray will be busy again very soon.
Staff Writer at CinemaBlend
Your Daily Blend of Entertainment News
Thank you for signing up to CinemaBlend. You will receive a verification email shortly.
There was a problem. Please refresh the page and try again.