John Hillcoat And Christian Bale Teaming Up For Period Piece The Revenant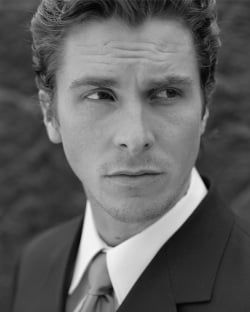 John Hillcoat and Christian Bale are both understandably in need of a career jolt. Hillcoat made the elegant and heartbreaking film adaptation of The Road that came and went last fall with barely any notice, while Bale's reputation as a fearless and talented actor got a little muddle with back to back generic performances in Terminator: Salvation and The Dark Knight.
Can the two of them set things right by teaming up? We can sure hope so. Bloody Disgusting has heard from screenwriter Mark L. Smith that his period project The Revenant is in development with Anonymous Content, and that Hillcoat is attached to direct with Bale in talks to star. According to CHUD, this may be the same project that surfaced last year with Samuel L. Jackson and Park Chan Wook, though it's nearly unimaginable how different it might be this time around. Bale's character would be a 19th century frontiersman who is left to die by his friends after being mauled by a bear, and eventually sets out to take his revenge on them.
Many people know Hillcoat from his period Australian western The Proposition, and it sounds like The Revenant might be a chance for Hillcoat to demonstrate those same skills for a slightly larger audience. And Bale, for all his flaws when wearing the cape and cowl of Batman, is still a magnetic actor worth watching any time. Hillcoat got great work out of the equally intense Viggo Mortensen in The Road, and I'm dying to see what he and Bale can come up with together.
Your Daily Blend of Entertainment News
Staff Writer at CinemaBlend