Justice League Dark May Feature These 4 Superheroes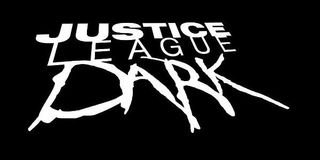 The folks at Warner Bros. have become extremely focused on developing their very own cinematic universe based on DC Comics properties - but while Justice League characters like Batman, Superman, Wonder Woman and Flash have been the key focus, they're also not forgetting about the more monstrous side of the comic book world. Guillermo del Toro has spent years working with the studio and creating a big screen version of Justice League Dark, and while the precise future plans for the project are unknown, today we have a hint at which characters could appear in the feature.
This new nugget of information comes courtesy of one of Latino-Review's reporters, who has a "hot rumor" saying that John Constantine, Zatanna, Deadman and Jason Blood a.k.a. Etrigan The Demon will be the main characters in Guillermo del Toro's Justice League Dark movie. With the exception of Jason Blood, del Toro has name dropped all the other heroes before, even previously going as far as to say that he would be happy to consider having his movie feature Matt Ryan's version of Constantine from the NBC series. It's worth noting that the director has also previously mentioned Swamp Thing as a potential inclusion - though he isn't mentioned in this new rumor.
So who are these characters? Allow me to quickly break it down:
Of the group, John Constantine is perhaps the best known, not only because of the aforementioned on-going series, but also because of the 2005 film starring Keanu Reeves. In the comics, Constantine is a chain-smoking occult detective who possesses a great knowledge of the mystic arts and uses that knowledge to help in the fight against evil.
Like Constantine, Zatanna is another master of the magic arts, but - as her costume may have already told you - she is actually a practicing stage magician. Her magical powers are actually genetic - her mother was a Homo magi - and she is one of the most powerful spellcasters in the DC universe.
In the same way that the names "Spider-Man" and "Batman" say a lot about who they are, Deadman has a rather apt title, given that he is a ghost. Born Boston Brand, he was a trapeze artist who was murdered during a performance. After his death, Brand's spirit was gifted the ability to possess any living being by the Hindu goddess Rama Kushna so that he could get justice for his death. When he is outside of a body, however, Deadman can fly, and is both intangible and invisible.
We all know that Guillermo del Toro really loves his monsters, and that makes Etrigan the Demon a natural fit for the Justice League Dark lineup. Though he is a rather normal human as Jason Blood, his transformation into Etrigan should provide del Toro all kinds of great prosthetic make-up opportunities. Despite his violent nature as a demon, Etrigan fights for the forces of good, has a strong command of the mystic forces, is incredibly strong, and project hellfire.
Do you like this being the main cast of Justice League Dark, or would you like to see some characters added/replaced? Hit the comments section with your thoughts!
Assistant Managing Editor
NJ native who calls LA home and lives in a Dreamatorium. A decade-plus CinemaBlend veteran who is endlessly enthusiastic about the career he's dreamt of since seventh grade.
Your Daily Blend of Entertainment News
Thank you for signing up to CinemaBlend. You will receive a verification email shortly.
There was a problem. Please refresh the page and try again.