After Justice League, Zack Snyder Wants To Tackle One Of History's Most Famous Books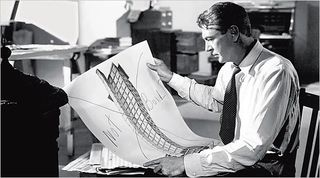 Zack Snyder's been a rather busy boy over the last few years. The director went from working on Man Of Steel straight into Batman v Superman: Dawn of Justice, while he's also due to direct Justice League: Part One and Justice League: Part Two. That means that he'll have spent the best part of a decade entrenched in the superhero world. So it's no surprise that Snyder is already looking to move away from the genre, and he's now revealed that he plans on adapting one of the most famous books of all time, Ayn Rand's
The Fountainhead.
Zack Snyder made this admission while talking to The Hollywood Reporter. The Watchmen, 300, and Dawn Of The Dead director revealed that Warner Bros. owns the script and he has his own take on what to do with the novel. He said:
The Fountainhead was written all the way back in 1943, and it was Ayn Rand's first literary success, which helped to launch her career and turn her into one of the best-known authors in the history of literature.
The Fountainhead revolves around Howard Roark, who is a young, talented architect that decides to struggle in obscurity rather than cave in and compromising his personal and artistic vision. Along the way, Roark encounters numerous individuals that either hinder or assist his progression as an architect, all while the protagonist maintains his staunch stance on individualism.
Following the huge success of The Fountainhead, Hollywood decided to bring the book to the big-screen. Ayn Rand herself wrote the screenplay with King Vidor directing. The legendary Gary Cooper took the lead role as Howard Roark, and Patricia Neal and Raymond Massey were in support.
The Fountainhead film was met with an indifferent response by film critics upon its release though, with even Gary Cooper admitting that there were elements to his portrayal that he could have improved upon. However, over the decades this criticism has become more lenient, and The Fountainhead now even has a score of 83% on Rotten Tomatoes.
It will be interesting to see what Zack Snyder can do with this seminal piece of literature. Both Watchmen and Superman die-hards have vented their fury at Zack Snyder's treatment of Alan Moore's comic and the iconic character, respectively, but there's no denying that his work adapting 300 and Dawn Of The Dead were both striking, with the latter especially a taut, tense, and modern interpretation of George Romero's film of the same name.
We've still got a long time to wait until we find out, though, because after Batman v Superman: Dawn of Justice is released next Friday, Zack Snyder has the small matter of both Justice League: Part One and Justice League: Part Two to deal with, which will be released on November 17, 2017, and June 14, 2019, respectively.
Your Daily Blend of Entertainment News