Kate Mara May Take A Hike For Danny Boyle's 127 Hours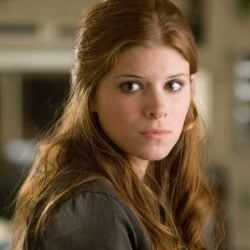 Kate Mara could be gearing up to go on a hike with James Franco and Amber Tamblyn. According to THR, the HappyThankYouMorePlease star is in talks to join the next project from Slumdog Millionaire director Danny Boyle, 127 Hours.
The film tells the true story of Aron Ralston, a rock climber pinned against a canyon wall by a dislodged boulder. After five days, Aron resorted to cutting off his own arm in order to survive. Franco will play Ralston and Tamblyn and Mara two hikers he meets prior to his accident.
It's unclear how much screen time Tamblyn and Mara will get, but both will likely make fine supporting characters. The brunt of the work clearly falls on Franco (no pun intended) and Boyle. Franco will probably be on camera 100% of the time and Boyle is under some serious pressure to create another high caliber film. Thanks to Ralston's determination, they certainly have excellent source material on their side.
Your Daily Blend of Entertainment News
Staff Writer for CinemaBlend.