Oscar Nominations: 2011 Academy Award Nominee List Announced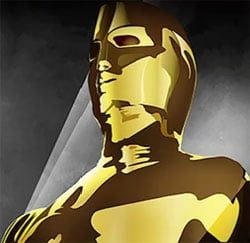 The 83rd annual Academy Award nominations are being announced this morning by President Tom Sherak and last year's Best Supporting Actress winner Mo'Nique, from the Samuel Goldwyn Theater in Los Angeles, California. The winners, chosen from these nominees, will be announced on February 27th on ABC in a ceremony hosted by Anne Hathaway and, 2011 nominees James Franco.
Below is your complete guide to 2011's crop of newly announced Oscar hopefuls. The King's Speech leads all movies with the most nominations, thirteen in all, including nominations for Best Picture, Best Director, and Best Actor. Included with the list of nominees below, when possible, will be extra information on the films nominated, to help guide you along the road to the 2011 Oscars.
Best Picture Nominees
Black Swan:
Only Darren Aronofsky could have taken this much emotional turmoil and turned it into a surprise holiday hit. Not that I'm complaining. With one brilliant acting performance, at least three other very good acting performances and a brilliant score that samples heavily from Tchaikovsky, Black Swan is, by all accounts, too sadistic and weird for most of America; yet, the whole thing somehow caught on to the point of a Best Picture nomination. Stranger things have happened, but barring two independent, out of nowhere epic scandals for The Social Network and The King's Speech, it's unlikely Black Swan has any real hope of winning. Still, it's got a better shot than seven other films, and something tells me no one involved is complaining about those odds.
[Read Our Review Of Black Swan]
The Fighter:
The Fighter has rubbed a lot of people the wrong way. The complaints have ranged from questionable handling of the boxing scenes to overacting to lack of a charismatic main character, but those who truly got on board, me included, found plenty of reasons to root for David O. Russell's film. There's a certain charm amidst all the haymakers and crack smoking. Like its hero, The Fighter languished in development for years, but when it did emerge, it was with the right director and the right cast. It may very well clean up in the acting categories, but it's pretty behind on points in the Best Picture race.
[Read Our Review Of The Fighter]
Inception:
Even though pundits have been predicting a Best Picture nod for months now, most of us well aware of the academy's propensity to bypass summer blockbusters can finally breathe a sigh of relief. It's not just that Inception delivered in a way most big budget action films don't, it's that it was every bit as careful, thought out and interesting as it was fast-paced, exciting and spectacular. If the people had a say, we could go ahead and knock up Inception into legitimate contender status, but as it stands, the nomination itself is the cause for celebration.
[Read Our Review Of Inception]
The Kids Are All Right:
Not quite a real contender but far from a surprise this morning, The Kids Are All Right recently took home the Golden Globe for Best Musical or Comedy, as well as an acting statue for star Annette Bening. She has a better chance of repeating at the Oscars than the film itself, but for a four million dollar flick about a lesbian couple, their sperm donor and two upperclass kids, it's hard to find any disappointment here.
[Read Our Review Of The Kids Are All Right]
The King's Speech:
The most realistic of all the contenders, The King's Speech may currently sit in second place, but it is a clear second place. If anyone can mount an assault on Mark Zuckerberg, it's King George V's stammer-ridden speech patterns. Never underestimate Harvey Weinstein's aggressive Oscar campaigns. Even if he fails to gain any traction though, the movie's numerous nominations and almost 100 million in worldwide grosses have to be considered a coup for a British art film made on a measly fifteen million.
[Read Our Review Of The King's Speech]
127 Hours:
For all the talk about voters shying away from 127 Hours because of the arm cutting scene, the drama apparently didn't end up mattering. At this point, you'd have to think the rest would sit down and watch, right? Even if they don't, the real prize here will come from regular Joes making it out to the theater to finally see this. All of the other films on this list were, to an extent, box office successes, but more was expected from 127 Hours, especially after critics started buzzing about James Franco's brilliant acting performance. Maybe those expectations will finally be matched.
[Read Our Review Of 127 Hours]
The Social Network:
Barring any unforeseen circumstances, it would be a shock if The Social Network didn't take home the ultimate prize at this year's Academy Awards. Many initially questioned whether the film had been released too early, but with buzz still as strong as when David Fincher's film first hit theaters in early October, most of the naysayers are fast re-evaluating their early slanders. The Social Network won't sweep the top categories like Silence Of The Lambs, but as far as sure things go, this category is probably the closest.
[Read Our Review Of The Social Network]
Toy Story 3:
It is an absolute travesty Toy Story 3 has absolutely no chance at winning. With another nomination in the Best Animation category, it'll go home with a statue on awards' night, but frankly, that's not enough. The highest grossing film of the year was deserving of every cent it earned. With a nostalgic, sad beginning, a fun, adventurous middle and a heartbreaking closer, Toy Story 3 was a revelation. It may not have been the best film of the year, but it was close, close enough to be drawing real heat about whether it would be the first animated film ever to take home the coveted Best Picture. Never underestimate the animation bias.
[Read Our Review Of Toy Story 3]
True Grit:
Perhaps a little too close to the original for plenty of John Wayne-loving Oscar voters, True Grit is nonetheless a brilliantly executed film by two brothers fast settling among Hollywood's most steady and reliable visionaries. One needs to look no further than the brilliant horse haggling scene to understand just how effortless the Coen's can make it look. No word out of place, no camera angle without reason. True Grit has been pushing aside more expensive and more publicized efforts for weeks now at the box office, and while it's unlikely to do the same with The Social Network, it'll likely get an impressive share of first place votes.
[Read Our Review Of True Grit]
Winter's Bone:
Debra Granik's wonderful independent may not have the polish of the other nominees, but that doesn't mean it's any less moving. Most of these other films talk at you. They floor viewers with their sophisticated camera techniques and multi-layered scripts, but Winter's Bone is a lot quieter than that. It immerses itself in its surroundings, making you work to understand the subtle nuances of life in remote areas, rather than cutting corners to make a more audience-friendly, fabricated product.
[Read Our Review Of Winter's Bone]
Best Director Nominees
Darren Aronofsky for Black Swan:
There was perhaps no film released this year that felt more like its director than Black Swan. With a torrent of brilliant, award-winning independents like Requiem For A Dream, Pi and The Wrestler, Darren Aronofsky was truly the only man who could have pulled this off. True, he got some help from Natalie Portman, but the final forty minutes of Black Swan is a clinic on fear-drive momentum. This is his first nomination, though it could be argued he's deserved at least two more.
[Read Our Review Of Black Swan]
David O. Russell for The Fighter:
The Fighter languished in development hell for years. At one point, fellow nominee Darren Aronofsky was even attached to directed it, but it turns out David O. Russell was the right man for the job. Previous efforts like Three Kings, Flirting With Disaster and I Heart Huckabees showed some promise, but none of that prepared audiences for his superb work here. He was likely last into the party for this category, but it's hard to argue with the Academy's decision.
[Read Our Review Of The Fighter]
Tom Hooper for The King's Speech:
Tom Hooper for The King's Speech: Thirty-eight year old Tom Hooper may be short on film credits, but he's been nominated for a slew of awards for his groundbreaking work in television. American audiences probably know him best for the HBO John Adams miniseries, but after picking up his first Oscar nomination, it's likely he'll move into features full time.
[Read Our Review Of The King's Speech]
David Fincher for The Social Network:
With a pretty solid resume including Se7en, Fight Club and Zodiac, David Fincher has been well regarded as a gutsy and capable director for years. He picked up his first Oscar nomination for The Curious Case Of Benjamin Button, but none of that prepared us for this stunning masterpiece. Fincher has to be considered the favorite here, though he's by no means a shoe-in.
[Read Our Review Of The Social Network]
The Coen Brothers for True Grit:
This is the Coen's third Best Director nomination and the first that has come with any shred of surprise. Fargo and No Country For Old Men both took the Academy by storm, but as much as True Grit won with fans at the box office, the Coen's future at the Oscars was a bit unknown after the film was completely shut out at the Golden Globes. It's unlikely the pair has any real shot at winning, but as the only previous winners, they're far more than also-rans.
[Read Our Review Of True Grit]
Best Actor Nominees
Javier Bardem for Biutiful:
Bardem's inclusion is something of a surprise here, he didn't have much buzz going in and this is otherwise a pretty strong category. Still it's nice to have him recognized here even if he has no realistic chance of beating the likes of Jesse Eisenberg, James Franco, or Colin Firth.
Jeff Bridges for True Grit:
Arguing tit for tat on whether Bridges surpassed John Wayne's Oscar-winning role is a conversation for another paragraph. In some ways, it's not even relevant. Bridges was wonderful as Rooster, and when measuring it against the other nominees, talk of Wayne should be excluded. Alas, there's no keeping the Duke down and most voters will likely shy away from voting for the same character they already honored once. Still, this is nomination number 6 for Bridges, one year removed from his victory in the same category for Crazy Heart.
[Read Our Review Of True Grit]
Jesse Eisenberg for The Social Network:
Perhaps penalized a bit because some audience members found it hard to relate to his character, Facebook founder Mark Zuckerberg, Jesse Eisenberg still secured his first nomination and arguably has the only real shot at taking down Colin Firth. As pronounced as Firth's performance was in The King's Speech, Eisenberg's was mostly understated. No less impressive but perhaps a bit less memorable.
[Read Our Review Of The Social Network]
Colin Firth for The King's Speech:
Two years, two Best Actor nominations for Colin Firth. The affable British actor had quietly built himself a reputation in supporting roles for years, but with a likely Oscar win coming for The King's Speech on top of last year's nomination for A Single Man, we may well see him become one of the more classy and reliable actors working today. I wouldn't mortgage the house on impending victory, but I would certainly take him against the field.
[Read Our Review Of The King's Speech]
James Franco for 127 Hours:
Before 127 Hours, Franco was largely known as a pretty good, not great actor that could seamlessly vault between dramatic and comedic roles. One only has to look to his recent cameo in The Green Hornet to see that whimsical side, but this nomination propels Franco into another category. He's now more than just a likeable face. Only time will tell whether this was a one-off shot at greatness or a sign of things to come.
[Read Our Review Of 127 Hours]
Best Actress Nominees
Annette Bening for The Kids Are All Right:
Many critics left early screenings of The Kids Are All Right wondering which actress would get the biggest push. Both were given meaty, emotional roles, Bening's a little more centered and Moore's a little more flightly. Personally, I preferred Bening's, but I tend to like understated better than in your face. The dinner scene in particular was what won me over. This is her fourth nomination. Thankfully for her, Hilary Swank was not nominated.
[Read Our Review Of The Kids Are All Right]
Nicole Kidman for Rabbit Hole:
While most of the other Oscar-nominated independents have overperformed at the box office, Rabbit Hole has yet to really catch on. It's a shame considering how wonderful Nicole Kidman is. There was early speculation the former Mrs. Cruise could become a real contender, but thus far, her charge hasn't gained much momentum. She was previously nominated for Moulin Rouge and won for The Hours.
[Read Our Review Of Rabbit Hole]
Jennifer Lawrence for Winter's Bone:
After catching a screening of Winter's Bone nearly six months ago, I thought what a shame it was that she probably wouldn't be recognized. The film just seemed too small and bleak to every catch on. What a fool I turned out to be. SAG and Golden Globe nominations soon followed, and here we are, talking about her Oscar nomination. She's a pretty big longshot to win, but at twenty years old, it would be a shock if she didn't end up a semi-regular contender.
[Read Our Review Of Winter's Bone]
Natalie Portman for Black Swan:
Nominated once before in the Supporting Actress category for Closer, big things have been expected from Natalie Portman since she wowed audiences in Heat and The Professional in the mid-90s, but some of the luster evaporated after the world collectively hated The Phantom Menace. Just as in last years' Brothers, she was the best thing about Black Swan, only this time the overall product was a smash.
[Read Our Review Of Black Swan]
Michelle Williams for Blue Valentine:
Without Michelle Williams and Ryan Gosling, Blue Valentine likely would have languished as a good, not great independent. In fact, the film itself sort of embodies the independent spirit. Filmed for almost no money in a short amount of time and encompassing very adult, very somber subject matter, Blue Valentine seemed destined for late night IFC repeats, but thanks to its main stars, it turned into a must-see. Michelle Williams one win, on this, her second try, but this is just the first of many.
[Read Our Review Of Blue Valentine]
Best Supporting Actor Nominees
Christian Bale for The Fighter:
How is this Christian Bale's first nomination? Say what you will about his performance as Batman (his Bruce Wayne is unsurpassed), the man has simply destroyed nearly every role he's taken. From his body-altering work in The Machinist to his brilliant turn in The Prestige, Bale is as good as it gets, and if there's any legitimacy to the score cards, he'll walk away a happy winner on award's night.
[Read Our Review Of The Fighter]
John Hawkes for Winter's Bone:
Like Renner in The Town, John Hawkes inserts a certain unhinged alphamale-ness into Winter's Bone. He's a wild animal that only bothers to bite when sufficiently provoked. The terror in his wife's eyes is enough to let you know he's no one to be trifled with, but when he does bother speaking, it's perhaps the most terrifying in the entire film. This is Hawkes' first nomination, and with any luck, it'll lead to more of the same.
[Read Our Review Of Winter's Bone]
Jeremy Renner for The Town:
Renner was spectacular in his Academy-recognized performance in The Hurt Locker last year, and he was no less moving in The Town, a great film that he's overtly the best part of. Playing the loose cannon, he wrecks every scene he's in with a sort of unflappable angst and determination. His character may not be as well spoken as Geoffrey Rush's but that doesn't mean he's any less perfect for his job.
[Read Our Review Of The Town]
Mark Ruffalo for The Kids Are All Right:
Another supporting actor that's mysteriously never been nominated, Mark Ruffalo had a wonderful year in this category. One could argue he was perhaps more deserving of recognition for his handling of Scorsese's Shutter Island, but no snub, no need to complain. Ruffalo was totally believable as the hapless sperm donor in The Kids Are All Right, especially in the scene where Annette Bening tells him off. A lesser actor would have mustered more of a response, but it's a credit to his abilities that he seemingly lets her own that exchange.
[Read Our Review Of The Kids Are All Right]
Geoffrey Rush for The King's Speech:
On most other years, I'd likely be touting Geoffrey Rush as my supporting actor performance of the year, but this field is so astoundingly stacked this year, I'm not even sure if he was the second best. Regardless, he's definitely worthy of his fourth nomination, and some have even predicted he might have enough support to overtake Christian Bale. The next time you watch The King's Speech, pay close attention to his change in demeanor from when he's giving therapy lessons to when he's auditioning. Brilliant.
[Read Our Review Of The King's Speech]
Best Supporting Actress Nominees
Amy Adams for The Fighter:
In less than ten years, Amy Adams has gone from ill-advised Cruel Intentions sequels to a three times-nominated Academy darling. How? By making the most of every single role she's been handed. The Fighter's Charlene should have been mostly a throwaway, but somehow, with Amy Adams at the helm, she's one of the more memorable parts of a great movie.
[Read Our Review Of The Fighter]
Helena Bonham Carter for The King's Speech:
Helena Bonham Carter for The King's Speech: Three months ago, Bonham Carter may well have been the odds on favorite, but the Supporting categories are notoriously difficult to predict. It's no shot at her performance, it's just a question of whether there was really enough meat to warrant a win. I would stand behind it, but that's mostly because I wasn't blown away by anyone this year with the possible exception of Melissa Leo. This is Helena Bonham Carter's second nomination after The Wings Of The Dove.
[Read Our Review Of The King's Speech]
Melissa Leo for The Fighter:
Selfish, brash and obnoxious, Melissa Leo is a powerhouse throughout The Fighter. She's the type of woman who stomps, kicks and outwills her competition, whether they be invading girlfriends or well-intentioned family members. You may remember Leo was previously nominated for Frozen River, but unlike 2008, she has a real shot at cleaning up here.
[Read Our Review Of The Fighter]
Hailee Steinfeld for True Grit:
It wasn't a question of whether Hailee Steinfeld was good enough, it was more a question of whether she'd get enough people to recognize her as a Supporting Actress. The studio had been pushing hard for her to land in this category, but BAFTA had none of that and it's likely many Academy voters agreed. Still, now that she's here, she likely has a better chance than people are giving her credit for. Acting opposite Jeff Bridges and Matt Damon isn't kid stuff. A lesser actress would have turned herself into a slideshow, but Steinfeld more than holds her own.
[Read Our Review Of True Grit]
Jacki Weaver for Animal Kingdom:
She's the only major female character in a movie about violent, ruthless men, but Jacki Weaver's Smurf manages to be more terrifying than all of them put together, without ever saying a cross word or striking a blow. The Australian actress has gotten attention in her native country for decades, but with Animal Kingdom she's broken through to a global audience, and makes an excellent veteran addition to a supporting actress field crowded with newbies.
[Read Our Review Of Animal Kingdom]
Best Animated Feature
How to Train Your Dragon
The Illusionist
Toy Story 3
Best Original Screenplay
Another Year
The Fighter
Inception
The Kids Are All Right
The King's Speech
Best Adapted Screenplay
127 Hours
The Social Network
Toy Story 3
True Grit
Winter's Bone
Best Foreign Language Film
Biutiful, Mexico
Dogtooth, Greece
In A Better World, Denmark
Incendies, Canada
Outside the Law, Algeria
Art Direction
Alice in Wonderland
Harry Potter and the Deathly Hallows Part 1
Inception
The King's Speech
True Grit
Cinematography
Black Swan
Inception
The King's Speech
The Social Network
True Grit
Costume Design
Alice in Wonderland
I Am Love
The King's Speech
The Tempest
True Grit
Documentary Feature
Exit Through the Gift Shop
Gasland
Inside Job
Restrepo
Waste Land
Film Editing
Black Swan
The Fighter
The King's Speech
127 Hours
The Social Network
Makeup
The Way Back
Barney's Version
The Wolfman
Original Score
How to Train Your Dragon
Inception
The King's Speech
127 Hours
The Social Network
Original Song
"Coming Home" from Country Strong
"I See the Light" from Tangled
"If I Rise" from 127 Hours
"We Belong Together" from Toy Story 3
Animated Short
Day & Night
The Gruffalo
Let's Pollute
The Lost Thing
Madagascar, A Journey Diary
Live Action Short
The Confession
The Crush
God of Love
Na Wewe
Wish 143
Sound Editing
Inception
Toy Story 3
Tron: Legacy
True Grit
Unstoppable
Sound Mixing
Inception
The King's Speech
Salt
The Social Network
True Grit
Visual Effects
Alice in Wonderland
Harry Potter and the Deathly Hallows Part 1
Hereafter
Inception
Iron Man 2
Your Daily Blend of Entertainment News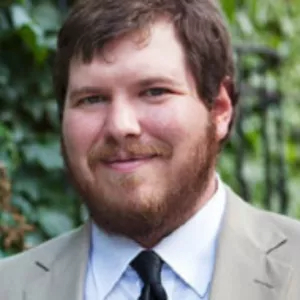 Enthusiastic about Clue, case-of-the-week mysteries, a great wrestling promo and cookies at Disney World. Less enthusiastic about the pricing structure of cable, loud noises and Tuesdays.