Kevin Williamson Isn't Completely Out Of Scream 4, But Neither Is Ehren Kruger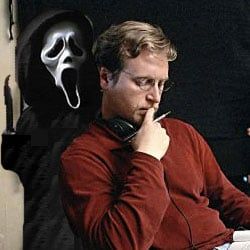 Just yesterday we told you about a report claiming Scream series creator Kevin Williamson was out of Scream 4 completely, and the script was now in the hands of Ehren Kruger, the writer who tarnished the franchise with Scream 3. As it turns out, the situation may not be as bad as we previously thought. Shock Till You Drop heard things differently, and here's what they have to say:
I would have preferred to hear that the whole Kruger thing was 100% a rumor, but at least the script isn't solely in his hands. But even if the screenplay came from Williamson's pen and he's just off working on Vampire Diaries while Scream 4 is filming, why bring Kruger in at all? Yes, it's possible changes will need to be made as the movie comes together and Williamson may be too busy to handle them, but it's still hard to make sense of Craven, the studio or whoever is calling the shots giving Kruger a say. Williamson better hurry up with Vampire Diaries and get back to the set before Kruger massacres his work.
Your Daily Blend of Entertainment News
Staff Writer for CinemaBlend.