Kick-Ass Is The Number One Movie In America After All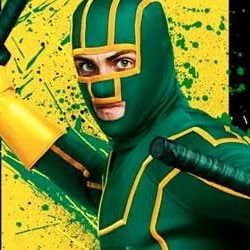 Though Kick-Ass remains a box office disappointment (read Josh's excellent take on the situation), it has one reason to be happy this morning. Despite predictions over the weekend that How to Train Your Dragon, in its fourth weekend, had beaten Kick-Ass at the box office, the actual numbers are in and they say otherwise.
According to The Hollywood Reporter, Kick-Ass squeaked by Dragon with $19.8 million for the weekend, compared to Dragon's $19.6. Paramount had previously been estimating their film at $20 million, so while they weren't wildly off base, in a competition this tight it was enough to count.
Lionsgate must be breathing a little easier, having had that little insult to injury removed. Except those ads touting Kick-Ass as the #1 movie in America to start coming shortly.
Staff Writer at CinemaBlend
Your Daily Blend of Entertainment News
Thank you for signing up to CinemaBlend. You will receive a verification email shortly.
There was a problem. Please refresh the page and try again.