Liam Hemsworth Joins Next Year's Explosion Porn Expendables 2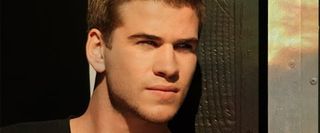 Last year, The Expendables managed to get just about every badass from film history, from Die Hard to Rambo, and even the Terminator, together for an action packed romp through Latin America where Sly Stallone not-surprisingly saved the day. With $275 million in the bank from the first film, the crew will be heading back out for another adventure and they've just added their first cast member that hasn't been snapping necks on screen for thirty years.
According to Variety, Liam Hemsworth has taken a role in the testosterone competition, though what role he'll play has yet to be announced. Liam is younger brother to Chris Hemsworth, whom you've no doubt been swooning over since his shirtless scenes in Thor, and has been recently finding his way into American cinema from his native home of Australia. Hemsworth appeared in the Miley Cyrus love story The Last Song as well as with Nic Cage in Knowing, but you'll get your first real taste of him next summer when he takes on the role of Gale in the hotly anticipated Hunger Games adaptation.
Expendables 2 is looking to get started with filming in Bulgaria later this month with hopes for release next August, the perfect time for a big, , explode-y summer release like this to hit theaters. Stallone has previously stated that the film could use some "new blood" to help out the old men in the movie, so don't expect Hemsworth to be the last young dude with muscles to be added to the cast. With production starting very soon, we'll surely hear one or two more final names get added before the cameras role. Check back regularly for updates.
Your Daily Blend of Entertainment News
Thank you for signing up to CinemaBlend. You will receive a verification email shortly.
There was a problem. Please refresh the page and try again.