Maggie Grace Joins Lock-Out, Which Is Basically Taken In Space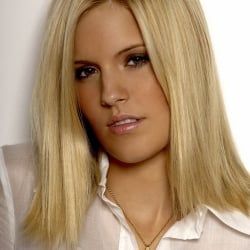 There were literally dozens of awesome things about Pierre Morel's gloriously stupid action film Taken, but none of them had anything to do with Maggie Grace, the Lost actress who chose to play her kidnapped teenage daughter character as a girl who either skips from place to place or sobs uncontrollably, with nothing in-between. She's been discussed as part of Taken 2, of course, because you kind of can't get away from that, but I assumed both director Pierre Morel and producer Luc Besson would be happy to let Grace go along her way and find somewhere else to be a bad actress.
But look at that, Luc Besson, you've surprised me again. According to Deadline Hollywood, Besson has brought Grace on board for Lockout, which will be directed by James Mather and Stephen St. Leger, who put the script together with Besson. Grace's role will be similar to her part in Taken, in that she's basically the princess in the castle at the end of the video game. The lead character will be played by Guy Pearce, a prisoner offered his freedom if he can rescue the president's daughter from an outer space prison ruled by violent inmates. God, sometimes I am so proud of this industry.
Luc Besson's producing duties don't always work out for the best, of course-- there's always a Transporter 3 to go with your District B13s-- but the notion of setting Taken in outer space, and having Guy Pearce as the crusading savior this time, just thrills me to no end. There are better actresses to Maggie Grace to stick in the middle of this madness, but since she already knows the ropes and the character is likely to be meaningless anyway, you may as well stick with what you know.
Your Daily Blend of Entertainment News
Staff Writer at CinemaBlend