Mamma Mia Sequel May Pick A New Band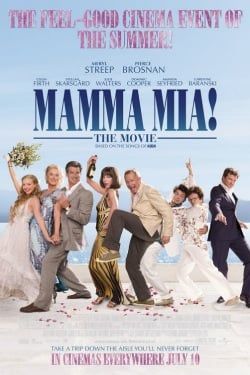 Mamma Mia! is not the kind of box office hit that lends itself easily to a sequel, being based on a play that itself is based on pretty much every good song-- and a few bad ones too-- by a band. So when talks of Mamma Mia 2 arose after the movie became such a phenomenon, it seemed pretty much impossible that it would ever happen. But if Colin Firth has his information right, the producers will find a way.
Talking to Collider at the Toronto Film Festival, Firth has said that ABBA member Benny Anderson doesn't want a second movie full of only obscure ABBA songs, so the producers will have to go a different route. "From what I'm understanding, the people who do want to make it, are considering the possibility of using another bands music. Why not. But that's speculation."
Of course, Firth is just an actor with no role in the producing process, and it's unclear how his character from the film would even fit into a sequel. But given how many other jukebox musicals there have been, it's entirely possible to see another singer or group lending themselves to a Mamma Mia style movie. Any particular candidates you'd like to see?
Staff Writer at CinemaBlend
Your Daily Blend of Entertainment News
Thank you for signing up to CinemaBlend. You will receive a verification email shortly.
There was a problem. Please refresh the page and try again.