Mark Ruffalo To Star In The Normal Heart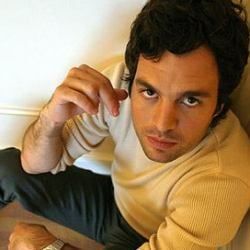 Mark Ruffalo has been operating around the Hollywood periphery for years never nabbing a big starring role, but maintaining a good resume and recently showing up in big productions like Date Night, Shutter Island and Where the Wild Things Are. Now he'll get a chance to headline a production with some other quality names attached. According to MTV Movies Blog Ruffalo will star in The Normal Heart, the film adaptation of Larry Kramer's critically acclaimed play. Ryan Murphy, creator of Glee and Nip/Tuck, is also attached to the project and Larry Kramer has written his own screenplay.
The Normal Heart is a story about the rise of HIV-AIDS awareness in New York City during the mid 1980s. It takes place at the onset of the AIDs crisis in the gay community and follows Ned Weeks, the founder of an HIV advocacy group. Ruffalo would star as Weeks in the production as Weeks struggles with his friends and the media in the face of the negativity surrounding a world just coming to grips with the disease.
Ruffalo's next film, The Kids are All Right, starring Julianne Moore and Annette Betting hits theaters on July 9th. No word on when production will begin on The Normal Heart.
Doug began writing for CinemaBlend back when Terminator: The Sarah Connor Chronicles actually existed. Since then he's been writing This Rotten Week, predicting RottenTomatoes scores for movies you don't even remember for the better part of a decade. He can be found re-watching The Office for the infinity time.