Matthew Fox Enlists In Peter Webber's Emperor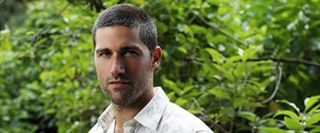 Even though we haven't seen Matthew Fox act in anything since the last episode of Lost, not to worry, he has a few big projects on the horizon. Next year alone, we'll see him co-starring with Brad Pitt in Marc Foster's World War Z (possibly the first in a trilogy for him, if he survives) as well as the new Alex Cross adaptation, I, Alex Cross starring Madea (Tyler Perry). Now Fox has just landed another role, a major part in Peter Webber's new film Emperor.
According to Variety, the actor just signed on to join the film, which tells a true story set in Japan in the wake of World War II. During the uncertain and transitional times, US General Douglas MacArthur commanded the occupying force as well as also essentially ruling the defeated nation. Matthew Fox would play General Bonner Fellers, one of MacArthur's advisors when it came to knowledge of Japan and its culture. He was also given the responsibility of deciding whether Emperor Hirohito should be tried as a War Criminal (and presumably executed if convicted).
It sounds like an interesting story with a compelling setting, but the obligatory love story does hamper my interest a bit. Fox's character will have a love interest in Webber's film - a foreign exchange student with whom he had a fling years earlier in the US. The story has Fellers intent on finding the girl among the devastation of post-war Japan. So, it's kind of Saving Foreign Exchange Student? I can't say I'm a big of a fan of Webber's previous work (The Girl with the Pearl Earring and Hannibal Rising) or Fox's acting for that matter, but I'll reserve judgement until more information surfaces.
Your Daily Blend of Entertainment News
Thank you for signing up to CinemaBlend. You will receive a verification email shortly.
There was a problem. Please refresh the page and try again.