Meet The Man Who Paid $500 To See Identity Thief At Home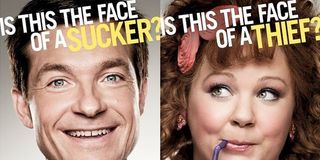 Earlier today we told you about a billionaire who's using his Scrooge McDuck-level of wealth to build his own Jurassic Park and Titanic II. Next up we have the story of Ken and Carol Schultz, whose home theater is way swankier than yours. Consider this round two of what would you do if you possessed an insane amount of money.
The LA Times reports that when the Schultzes were planning the remodel of their 10,000-square-foot San Diego-area home, they decided they would spare no expense when it came to their home theater with seating for eight. So, they set aside $500,000 for walnut-paneled walls, custom built armchairs (complete with heat and massage capabilities) a Runco 3-D-capable projector (priced at $100,000), and a top of the line device from Prima Cinema Inc. that allows them to stream first-run movies at home. It's sort of like i-Tunes or VOD, except these 24-hour rentals cost $500 apiece, $600 if the movie is in 3D.
If your jaw's on the floor over these figures, let Ken explain his reasoning to you:
$500 to see Identity Thief ? (Yes, that is a title the Shultz opted for on the Prima platform, along with the Tina Fey vehicle Admission.) That's a drop in the bucket compared to the money they laid down for their projector! This is just basic math, people.
Of course, for most of us movie lovers these kind of fees are totally astronomical, so how does Prima plan to thrive? The company's chief executive, Jason Pang says frankly, "There are thousands of people out there, if not tens of thousands of people, that could buy this product. We found the secret sauce to make billionaires act like little giddy schoolchildren."
Beyond the access to first-line movies from the comfort of your mansion, Pang and company are selling the kind of status that could only be had by the "Bel-Air circuit," a highly exclusive group of producers, writers, and actors who receive free copies of first run films from studios to watch at their convenience. But Pang suggests Prima is even better. Sure you're paying for the film itself, but Bel-Air circuiteers must cover the costs of couriers, and possibly the cost of hiring a projectionist if your screening a 35-millimeter print. Oh, rich people problems.
Your Daily Blend of Entertainment News
Staff writer at CinemaBlend.
Your Daily Blend of Entertainment News
Thank you for signing up to CinemaBlend. You will receive a verification email shortly.
There was a problem. Please refresh the page and try again.