Method Man Might Be Your Next Superhero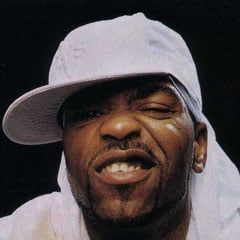 This summer we'll be seeing at least two rap stars try a superhero costume on for size-- Will Smith, of course, in Hancock, and Common as an superhero of sorts in this weekend's Wanted. But there's another rapper angling to get on the scene, and given that he's got serious comic book cred, it probably wouldn't be a bad idea.
Doing interviews for next weekend's The Wackness, in which he plays a supporting role, Method Man said "I've been reading comic books since I was a little tyke. I still read them today." Of course, he's now the author of a comic book, named for himself, that's coming out this July. But he doesn't seem to want to limit his love of comics to the page. He also mentioned that "I've always wanted to make my own movie," "Yeah, definitely."
But Method Man isn't the kind of guy to just sit back and accept the status quo in comic book movies. "They're killing my comic books, they're prostituting it," he said of recent comic adaptations that insert a love story amid the action. "Girls are going to come sit in the seats anyway," he continues. "A lot of girls like boy stuff."
Trust me, we assured him he would like Wanted-- no love story, and Angelina Jolie to boot, whom he calls "a dope action hero." Everyone claims they're a comic book geek, but it's rare to get an actor who's so versatile who's so clearly well versed in comics to begin with. Listening to Method Man talk-- and you'll see more of our interview with him early next week-- it's clear he has a lot of ideas not just about comics, but about movies themselves. He knows what kind of fight scenes he wants to see. He knows how to be convincing as an actor. If there's any musician who could convincingly wear the spandex superhero costume-- without becoming an international movie star like Will Smith first-- I think it could be Method Man. Call me crazy, but if his upcoming graphic novel becomes a movie, I'll be the first in line for tickets.
Your Daily Blend of Entertainment News
Staff Writer at CinemaBlend