Mortensen To Replace Costner In Dances Sequel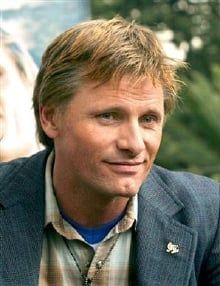 I remember thinking, almost 20 years ago, that Dances with Wolves was one of the best movies I'd ever seen. Then I got some perspective and realized it was good, but not that good. I don't even consider it Kevin Costner's best directorial effort (that goes to Open Range). Still, it was a huge hit and a multiple Oscar winner, so it shouldn't be a surprise that Hollywood wants our favorite white man turned Indian to dance with those wolves again.
As we noted back in November of last year, Costner isn't interested in reprising his role as Lt. John Dunbar in the Dances with Wolves followup, The Holy Road. That means a new pretend Comanche warrior is going to be needed. According to Moviehole, Strider himself, Viggo Mortensen is on the short list replace Costner and live on the plains with Stands with a Fist, Wind in his Hair, and Kicking Bird.
Mortensen would be a good choice to take the reins for the adaptation of Michael Blake's book. Reportedly, Blake wrote the first book after staying with Viggo and Mortensen was considered for the role of Dunbar way back in 1990. In the sequel, Dances with Wolves and Stands with a Fist are married with three children and the white man is bearing down on the whole Comanche way of life. Something tells me that the white man won't look so great in this movie. Simon Wincer is set to direct and if they actually get Mortenen on board, we could actually see this in theaters in the next couple of years.
Your Daily Blend of Entertainment News