Naomi Watts Considering Helping Dakota Fanning Through Cancer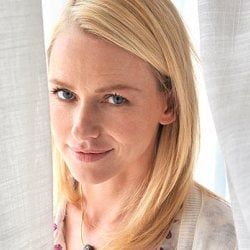 Jenny Downham's novel Before I Die sounds like an intense but, from the description in the New York Times review, worthwhile experience. It's a novel narrated by a 16-year-old girl dying of leukemia, describing her every experience and emotion and pain as she slowly makes her way toward a death she knows is coming. Yeah, I know. Not only does it sound like a challenging book but pretty much an impossible movie, and yet director Ol Parker is giving an adaptation a shot, with Dakota Fanning in the lead role.
Now, according to Production Weekly, Naomi Watts is in "preliminary discussions" to join the film, which will be titled Now Is Good (presumably to keep people from thinking it's a horror movie? Who knows). They're not saying what Watts's role would be but I'm guessing she'd play the mother; according to the review in The Guardian the mother in the book has only newly reappeared in the girl's life, but it's possible they'd change things to accommodate a star with as much leverage as Watts.
Fanning was at one point set to play another girl with cancer in My Sister's Keeper, a dull weepie she was right to bow out of, and this sounds like a much more realistic, less sentimental take on the same material. Fanning just keeps getting better as she gets older, and she really does seem to be at the point where she couldn't just carry a movie, but hold her own against the likes of Watts. So long as the movie veers away from sentimentality the way the book apparently does, this sounds like a tearjerker worth the time.
Staff Writer at CinemaBlend
Your Daily Blend of Entertainment News
Thank you for signing up to CinemaBlend. You will receive a verification email shortly.
There was a problem. Please refresh the page and try again.