Naomi Watts Still Set To Play Marilyn Monroe, Talks Preparation Process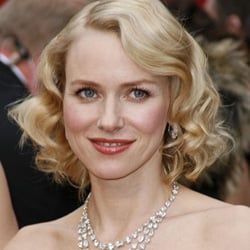 There's already a picture floating around the Internet of Michelle Williams done up in full Marilyn Monroe garb for My Week With Marilyn, the Weinstein Company movie currently filming in England telling a story set during Monroe's time filming The Prince and the Showgirl opposite Laurence Olivier. But just as the cultural fascination with Monroe takes countless forms, there's plenty of room for more movies about her-- and the next one, Blonde, is still set to start shooting in January.
The New Zealand site Stuff published an odd article about Naomi Watts's plans to play Monroe in Blonde that seems to be based entirely on quotes form other sources, but that promises the movie is set to shoot at the beginning of next year. Who knows where they're getting the information from, but the quotes at least shed some light into the stress Watts is feeling as she prepares for the project:
Blonde, however, isn't going to be your typical biopic-- based on the novel by Joyce Carol Oates, it's described as an "imagined memoir" about Monroe, taking great liberties with actual history and delving into the star's mind as Oates imagines it. It's a psychologically challenging role even for an actress like Watts, who have proved repeatedly she's up to the challenge with films like Mulholland Drive and 21 Grams. It's good to know, at bare minimum, that the start of production on My Week With Marilyn hasn't delayed Blonde-- which, if we're being honest, seems like a much more interesting project. Now it's time to prepare for the "Battle of the Marilyns" a year from now, when we figure out if Watts or Williams does the best impression, and inevitably decide they're both great actresses and everybody wins.
Your Daily Blend of Entertainment News
Staff Writer at CinemaBlend