Neil Patrick Harris Is The Beast's Blind Tutor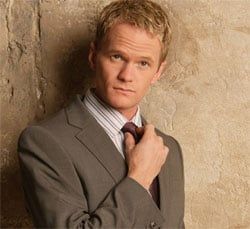 Neil Patrick Harris is lining up new movie projects, and they aren't Harold & Kumar sequels. In fact I'm pretty sure he won't be doing drugs at all, not even the occasional hallucinogenic mushroom. Instead, according to THR he'll be playing a blind tutor and a rich yuppie in two different projects.
Beastly is the Beauty and the Beast modernization which stars Vanessa Hudgens and Alex Pettyfer. NPH will be the beast's blind tutor.
Best and the Brightest follows a couple moving from Delaware to New York's upper east side. In it, NPH plays a husband unconcerned with his social status married to a social climbing wife. Rich New York twats may not be your thing, but Best and the Brightest has an amazing cast. In addition to Harris they've nabbed Amy Sedaris, PC nerd and Daily Show correspondent John Hodgman, Christopher "Shooter" McDonald, and Kate "Captain Janeway" Mulgrew (though I prefer to think of her as Mrs. Columbo).
Your Daily Blend of Entertainment News
Thank you for signing up to CinemaBlend. You will receive a verification email shortly.
There was a problem. Please refresh the page and try again.