Next Horror-Thriller From Paranormal Activity Creator Gets A May Release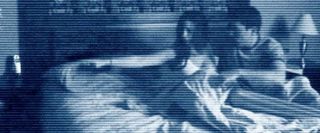 Writer-director Oren Peli became an instant horror phenomenon when his deeply creepy found-footage flick Paranormal Activity won over critics and audiences alike in 2007. Since then, the freaky feature's sequels have scored big at the box office, while Peli has been out of the spotlight, toiling away his mysterious directorial follow-up, the sci-fi thriller Area 51, as well as his recently launched TV series The River. But now that Area 51 has entered post-production, Peli's drawing new buzz for the soon-to-shoot horror-thriller Chernobyl Diaries.
Inspired by the real-life horrors of Chernobyl's nuclear reactor disaster but based on a concept by Peli, horror screenwriters Shane and Carey Van Dyke's script follows a group of contemporary American tourists who mistakenly wander into the city of Prypiat, where the workers of the infamous nuclear plant once lived. At first they assume the place is a ghost town, but these unlucky travelers soon discover that they are wrong…dead wrong.
Peli will be producing Chernobyl Diaries, with Brad Parker, the visual effects supervisor of Let Me In, directing. Parker is currently in post-production on his first directorial effort, the Jesse McCartney-fronted horror tale The Diary of Lawson Oxford. Yet thanks to a newly minted deal with Alcon Entertainment, Chernobyl Diaries will likely beat his would-be 2013 debut to theaters.
Deadline reveals Alcon Entertainment has cemented financing for the Chernobyl Diaries' production. And though no shooting schedule has yet been reported, Warner Brothers, which has secured distribution rights to the film's North American release, has already announced the film's release date as May 25, 2012 --meaning this fast-approaching Memorial Day weekend. With no time to spare, it seems likely Chernobyl Diaries will cast no stars, but that may well work best for the film's seemingly spare and raw aesthetic. Now the real question is, will this be shot found footage style? Considering the title and Peli's past works, I'm going to go with yes.
Your Daily Blend of Entertainment News
Staff writer at CinemaBlend.
Your Daily Blend of Entertainment News
Thank you for signing up to CinemaBlend. You will receive a verification email shortly.
There was a problem. Please refresh the page and try again.