Nicholas Sparks Writes A Thriller, And The Studios Go Wild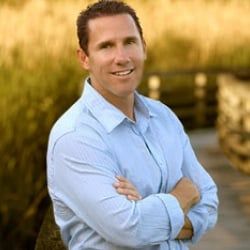 It's nothing new for Nicholas Sparks to sell the movie rights to one of his books before it's even written-- he even wrote The Last Song with plans for Miley Cyrus to star in the movie version already in place-- but the feeding frenzy surrounding the rights to his upcoming Safe Haven, as described by THR, is setting a new level of chaos.
Sparks has been issuing a "list of terms" to studios interested in picking up the rights to the book, which is the first thriller Sparks has written but also carries the tagline, "In the darkest hour, love is the only true safe haven." Feel free to make barfing noises through the rest of this article, because I know I am. Warner Bros. is the only studio with a Sparks project currently in the works, the Zac Efron-starring The Lucky One, but Disney did well with The Last Song earlier this year and Sony made $80 million off Dear John, so everyone has incentive to get in on this. Everyone, of course, but moviegoers whose tear ducts have been wrung dry too many times by Sparks-- but they don't care about us in this case anyway.
Staff Writer at CinemaBlend
Your Daily Blend of Entertainment News
Thank you for signing up to CinemaBlend. You will receive a verification email shortly.
There was a problem. Please refresh the page and try again.