Nicolas Winding Refn Abandons Two Projects To Focus On Ryan Gosling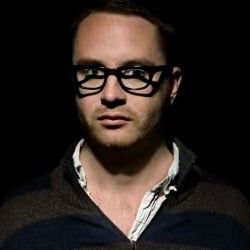 We told you just a few days ago that Bronson director Nicolas Winding Refn would be directing Ryan Gosling in the thriller Drive, which is a good thing for anyone who likes either promising young directors or actors. But it's not without sacrifice, of course-- Empire Online is confirming the mostly obvious fact that, with Drive right in front of him, Refn has to abandon some of the other projects he'd had in mind.
Foremost among them is Jekyll and Hyde, which Refn had planned to direct with Keanu Reeves in the lead (yes, really). Refn explained to Empire, "I just couldn't do it when they needed me. Keanu is a wonderful actor and I'm sure it will be a fantastic film with him in." Refn is also stepping away from the project The Dying of the Light, written by veteran Paul Schrader (Taxi Driver) and set to star Harrison Ford. "The script was fantastic but things fall apart," Refn explained in Emprie. "It's one of those things that's difficult - I really like Harrison and I think we got along great."
So not only is Refn now forced to abandon two projects he's actually expressed interest in, we now must assume he's also unavailable for Channing Tatum's stripper movie. It's a really unfair world, isn't it.
Your Daily Blend of Entertainment News
Staff Writer at CinemaBlend