Oscars Do-Over: 5 Times The Academy Admits They Got It Wrong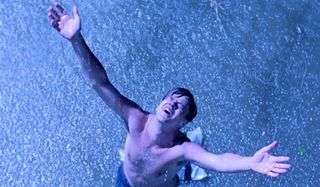 As anyone who has intently followed the yearly Oscar races will tell you, Academy voters don't always give the most deserving films the top honors. There's a long proven formula to catching the eye of the Academy, and more often than not, this means that some of the best films of the year go by unnoticed. We all probably have different grievances emblazoned in our brains, but the voters are now trying to right some of the more heinous wrongs.
As we approach the 2015 Oscars ceremony this coming Sunday, February 22, The Hollywood Reporter polled hundreds of Academy members and asked them to recast their votes on previous Oscar races. With fresh eyes, the revamped results unearthed which films and performances have stood the test of time.
Best Picture, 1977
What Did Win: Rocky
What Would Win Now: All the President's Men
While Network came in a close second and Taxi Driver came in a close third, the Watergate drama All the President's Men was re-voted as the proper winner of Best Picture in 1977. The story of how journalists Woodward and Bernstein's investigative reports kicked a president out of office was a riveting look at the scandal, and Robert Redford and Dustin Hoffman's performances were spectacular. While we all love Rocky, the voters have made it clear that it should not have won Best Picture.
Best Picture, 1990
What Did Win: Driving Miss Daisy
What Would Win Now: My Left Foot
Dana Carvey might officially be known as The Master of Disguise, but Daniel Day-Lewis can transform himself into a character like no other. Dead Poets Society, Field of Dreams and Born on the Fourth of July were also nominated for Best Picture in 1990. While I would personally side with Dead Poets on this one, My Left Foot was at least more of an impressive film than Miss Daisy.
Best Picture, 1995
What Did Win: Forrest Gump
What Would Win Now: The Shawshank Redemption
This was a tough decision to make all around. The 1995 Oscars saw Gump, Shawshank, Pulp Fiction, Four Weddings and a Funeral and Quiz Show going up for Best Picture. Needless to say, there was some stiff competition. However, Shawshank was voted in a 2005 BBC poll as the greatest film to be denied the Oscar for Best Picture. If it had premiered in a different year, it could've won, but the odds were not in its favor.
Best Picture, 1999
What Did Win: Shakespeare in Love
What Would Win Now: Saving Private Ryan
This, to me, was one of the more interesting races. While the Academy gave the performance awards and Best Picture to Shakespeare in Love, Saving Private Ryan scooped up most of the creative ones (cinematography, directing, editing, etc.) Whether or not the voters though a war movie shouldn't have made the cut for Best Picture, they eventually got to the right choice, even though it's now 16 years later.
Best Picture, 2006
What Did Win: Crash
What Would Win Now: Brokeback Mountain
Brokeback Mountain was one of the most controversial Best Picture snubs in recent memory. It was already considered scandalous for the time because of its homosexual content, but some Oscar voters even admitted to not even watching the whole thing because of the sex and kissing. While Crash was a great movie, it's win was incredibly surprising.
Your Daily Blend of Entertainment News