Other Boleyn Girl Gets A Sequel... Sorta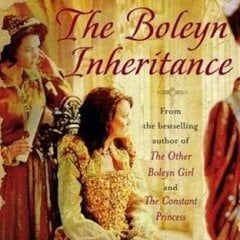 Most of us probably barely remember The Other Boleyn Girl, the Scarlett Johansson- Natalie Portman movie that came out in February and was largely ignored by moviegoers with an allergic aversion to corsets. But it did OK internationally, making about $66 million, and given that it's based on a hugely popular novel, a sequel was never entirely out of the question.
And now it's happening. The New York Post's PopWrap is reporting that the film's producers have decided to go ahead with an adaptation of The Boleyn Inheritance, a novel by Boleyn Girl author Philippa Gregory that, while not exactly a sequel to the first book, takes place in the same old-timey milieu. It's after the death of both Anne Boleyn and Henry's third wife, Jane Seymour, and the king, while getting older and fatter, is still on the prowl. The story is told from the point of view of several women in the court, including former sister-in-law to Anne, Jane Boleyn, Henry's next wife Anne of Cleves, and the young and ambitious Katherine Howard.
Your Daily Blend of Entertainment News
Staff Writer at CinemaBlend