Paul Haggis Lays Out A Plan For His Next Films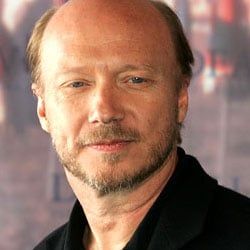 Paul Haggis has certainly been busy since winning the Oscar for Best Adapted Screenplay for Million Dollar Baby back in 2005. Since then he's worked on Crash, Casino Royale, In the Valley of Elah and Quantum of Solace amongst others. Now, as he promotes his latest project, the Russell Crowe-starrer The Next Three Days, we're hearing more and more about his ambitious plans for the future, specifically a remake of the Spanish thriller Celda 211, a movie version of the TV show The Equalizer and his own original idea, Third Person. While nothing is set in stone, Haggis did offer a little sense of what these projects will entail and a general idea of which will come first.
The one that's likely to be the last out of the gate is The Equalizer. Haggis explained he hasn't secured the rights for that one and it's only an idea he's tossing around with Crowe "mainly because I want to work with Russell again." On the other hand, he is a step ahead with his version of Celda 211. Haggis explained, "Cell 211 we actually have a deal for. We bought the rights to that last January."
Lastly, we've got the project that seems like #1 on Haggis' to-do list, Third Person. When asked which project he'll tackle next, Haggis said, "I'm hoping it's Third Person because the script is closest right now." Many are comparing the concept to Crash for the film involves a few unique stories that eventually collide. Haggis pointed out, "but unlike Crash, I'm setting it in three different cities – New York, London and Rome – and then somehow make them intertwine."
So, there you have it. As of right now it seems as though it'll be Third Person, Celda 211 and then The Equalizer. Again, nothing is 100%, but if Haggis does get each of these films up and running, this is looking to be the order in which they'll arrive.
Keep an eye out for our full interview with Haggis about The Next Three Days early next week.
Your Daily Blend of Entertainment News
Staff Writer for CinemaBlend.
Your Daily Blend of Entertainment News
Thank you for signing up to CinemaBlend. You will receive a verification email shortly.
There was a problem. Please refresh the page and try again.