Paz Vega Is Castro's Daughter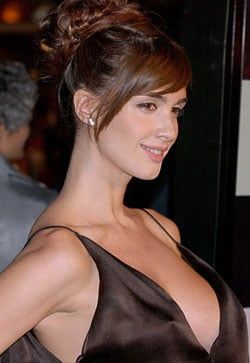 Not surprisingly, Paz Vega has signed on to play the leading role in Castro's Daughter, telling the story of Alina Fernandez, illegitimate daughter of Fidel Castro who escaped to Spain in 1993 and became one of his harshest critics and a political activist. This shouldn't come as a huge shock gvein that the two obvious choices for the role were Vega and Penelope Cruz, who are essentially the same person.
Also hopping on board this political biopic is Daniel Bruhl whose name you may not yet recognize, but is unforgettable as the Nazi movie star Fredrick Zoller in Tarantino's Inglourious Basterds. Rounding out the cast is the lovely Mia Maestro, but both of their roles have yet to be announced.
According to Variety, the film was co-written by Nilo Cruz and Award winning co-writer of Crash Bobby Moresco, based off Alina Fernandez' book of the same name published in 1998.
Your Daily Blend of Entertainment News