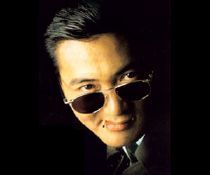 Going back to back is the rage these days. Lord of the Rings followed the lead of Back to the Future 2 and 3 with great results! Pirates of the Caribbean 2 and 3 is currently on a break with filming restarting next month. Those sissy actors needed time to rest, I bet. While I don't really know much about part 2, I can tell you what major actor has signed on as a villain in Pirates of the Caribbean 3.
We now know that already cast actor Chow Yun-Fat (Bulletproof Monk) will play Captain Sao Feng, a notorious pirate who will undoubtedly want to kill our Captain Jack Sparrow (Depp).
Filming for parts 2 and 3 will officially wrap in January 2006. Expect Pirates of the Caribbean 2: Dead Man's Chest in theatres July 2006 and Pirates 3 will follow the next summer.
(credit: Cinescape)
Your Daily Blend of Entertainment News