Reese Witherspoon And Sofia Vergara To Star In Action Movie Don't Mess With Texas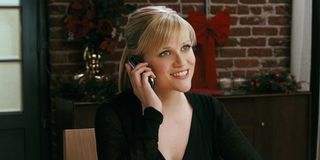 In the wise words of Danny Trejo in Anchorman, "You know, times are changing. Ladies can do stuff now." All eyes were on The Heat last year as the lady cop actioner positively brutalized would-be blockbuster White House Down. What were they thinking over at Sony? By placing Roland Emmerich's outdated testosterone-fest in the way of the Sandra Bullock-Melissa McCarthy two-hander, they were basically ushering in a new era where macho men action stars were yesterday's news. Action surely isn't going to become the province of exclusively female stars (particularly if crap like The Expendabelles keeps getting made) but the idea of ladies doing it for themselves in action films is certainly upon us.
According to THR, the latest example of this is Don't Mess With Texas. The female-led actioner teams Reese Witherspoon and Sofia Vergara as a police officer and a prisoner who are on the run. Presumably they'll be able to take care of themselves, hence the title, though it would be pretty awesome if this were a female version of The Counselor, where it seems like the environment had a sort-of evil that permeated the land, determined to screw its lead character. Man, that movie was ridiculous.
The script, written on spec by David Feeney and John Quaintance, was originally set up at Universal, but was recently picked up by MGM. Directing this picture will be Anne Fletcher, who burst upon the scene with the first (and, really, the weakest) in the Step Up series. She also helmed the dopey 27 Dresses, but scored a megahit with The Proposal, which grossed $317 million worldwide. Her last work was The Guilt Trip, a Seth Rogen movie that approximately zero Seth Rogen fans actually saw. One would be a pessimist regarding this project upon learning of Fletcher's previous credits, but lest we forget, before The Heat director Paul Feig broke out with Bridesmaids, he was behind the thoroughly unremarkable Unaccompanied Minors.
The teaming of Reese Witherspoon and Sofia Vergara seems like the film's trump card. Witherspoon's had a rough go of it the last couple of years. In fact, it's almost been a bad decade for Ms. Witherspoon, as the wheels started to come off as soon as she took home her Academy Award for Walk The Line. She still popped up in stuff like the odious pro-life romantic comedy Just Like Heaven and the noxious Four Christmases, but those films weren't as successful as her previous efforts in the genre, in addition to being pretty terrible. She was merely an accessory in stuff like Water For Elephants and This Means War, and was front-and-center in the ad campaigns for Rendition and How Do You Know, two massive flops. She's diversified with supporting roles in recent years, but she wasn't a tremendous source of drama in Mud and might be equally overshadowed in the upcoming Inherent Vice. She could use a hit.
The brassy Vergara seems to be a good matchup for Witherspoon, even if it hews pretty closely to the popular buddy cop formula of square white person-saucy ethnic counterpoint that has been outdated for awhile now, though if Witherspoon were essentially playing Tracy Flick again, it could certainly work. Better yet, why not riff off Witherspoon's dubious arrest last year and have her as the convict, forced to work with by-the-book professional Vergara? Now we're cooking with Crisco.