This Rotten Week: Predicting White House Down and The Heat Reviews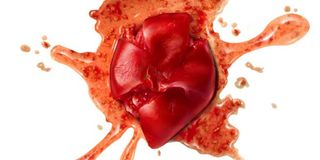 To my fan(s) out there, I apologize. This Rotten Week comes out every single Sunday without fail. Except when I go away for the weekend, forget my computer, have a lousy internet connection on a friend's comp and leave for home seven hours later than expected. Then TRW hits the internet on Monday. Better late than never, though, as this week we've got female buddy cops and the White House going down (again).
Just remember, I'm not reviewing these movies, but rather predicting where they'll end up on the Tomatometer. Let's take a look at what This Rotten Week has to offer.
White House Down
Not since Day 7 of 24 has the White House spent this much time under so much duress. Between Gerard Butler bringing his particular brand of subpar acting into the President's house in Olympus has Fallen (47%) and now a paramilitary group staging a coordinated attack against President Jamie Foxx, it's been a bad year for Washington, D.C.'s landmark scene. Two movies coming out within four months of each other involving the White House being overrun with bad guys also points to the idea that we're running out of terrorist situations for movie plots.
Helmed by popcorn flick and little else director Roland Emmerich (2012-39%, 10,000 B.C.-8%, The Day After Tomorrow-45%), White House Down follows Special Agent Channing Tatum hot off an interview with the Secret Service** that doesn't go so well. Unfortunately, things turn from bad to worse when a group of meanies take a run at the President. Seeing it as an opportunity to highlight skills his resume didn't necessarily touch on, Tatum takes his shirt off and gets to work trying to protect both the president and his young daughter (Joey King).
**The whole premise of this flick is obviously ridiculous, but no part more so than how the Secret Service supposedly goes through the hiring process. They call an underqualified Tatum into the White House and give him what appears to be the same line of questioning one would receive at a local call center.
I don't really see a clear path to critics liking this film. Emmerich's resume does it no favors, and though Channing Tatum has had a real nice critical run as of late, the plot points here are too off the reservation for significant critical love. It'll be cute at times, and the action sequences appear tight, but as an overall product it'll finish below the halfway point. And anyone visiting the White House should keep their heads on a swivel. That place is a sitting duck. The Rotten Watch for White House Down is 42%
There are far too many buddy cop movies to begin naming here. Just peruse this page to pick out your top ten list. My favorite part of this page is the one sentence breakdown of the relationship between the two buddies. For instance, Bad Boys is described as "Playboy teamed with family man" and 48 Hrs. is "Sloppy cop with slick maverick". For shits and giggles, here are four more descriptions. See if you can guess the movies. I'll post them at the after my recap of last week.
- Small time crook paired with gay detective
- Two intelligent detectives, one sensible, one slightly eccentric, teamed up
- An unorthodox, street-smart cop teams with by-the-book cops
- Fictional cop paired with real world boy
Good luck. Man I had fun reading that list. What's surprisingly missing on that page, though, is any female presence. Whether its because they don't make good movie buddies, aren't typically cops or some combination of the two, the ladies rarely show up as the leads in the buddy cop genre. In fact, on that list there are more instances of men going undercover as women than actual women as police officers. The Heat is one of only two flicks in the genre that mentions women at all. So who better to break down the buddy cop walls than Sandra Bullock and Melissa McCarthy?
This movie reunites director Paul Feig (Bridesmaids-90%), Unaccompanied Minors-31%) with McCarthy and the breakdown could read "underappreciated, by-the-books female FBI agent teams with rough maverick local cop." Guess who plays who. It's nice to get the ladies in on the buddy action, but, honestly, this flick doesn't look particularly funny. Save a few moments from McCarthy, who has shown a habit of scene-stealing, I think the movie will fall flat. Buddy cop movies are rarely critical darlings, and even with the gender shakeup I don't think this movie will do much to reverse the trend. The Rotten Watch for The Heat is 38%
This poll is no longer available.
Recapping last week:
Oooh baby. A very nice week for The Rotten Watch - starting off with a direct hit on World War Z (Predicted: 67% Actual: 67%). Though it seems to have deviated from the book, and really the only similarities are the zombies and the title, critics still had a nice time with the flick. Hitting this one right on the button puts a little feather in my cap.
Meanwhile, Monsters University (Predicted: 80% Actual: 77%) was oh-so-close to the mark. Animated fare always gives me trouble (with both predictions and the opinions), but it's nice to have a win here too.
Answers to the buddy cop trivia: Kiss Kiss Bang Bang, Sherlock Holmes, Beverly Hills Cop and Last Action Hero. Next time around I get despicable again while a ranger goes solo. It's going to be a Rotten Week!
Doug began writing for CinemaBlend back when Terminator: The Sarah Connor Chronicles actually existed. Since then he's been writing This Rotten Week, predicting RottenTomatoes scores for movies you don't even remember for the better part of a decade. He can be found re-watching The Office for the infinity time.