Scorsese Directing Bob Marley Documentary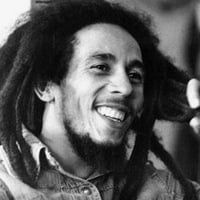 Martin Scorsese isn't exactly the first guy who comes to mind when you think of reggae, popular music, or really, anything hip at all. The man is in his 60s and wears dorky glasses, after all. But that's not stopping the Oscar winner from making a series of documentaries about musicians, first the Rolling Stones and Bob Dylan and now Bob Marley. Variety is announcing that Scorsese will direct an untitled documentary about the reggae singer.
The Marley family has authorized the film, with son Ziggy Marley telling Variety "I am thrilled that the Marley family will finally have the opportunity to document our father's legacy and are truly honored to have Mr. Scorsese guide the journey." The movie is set to be released on February 6, 2010, on what would have been Marley's 60th birthday. Marley became a massively successful reggae singer before dying at only 36, of cancer.
Scorsese's gotten a lot of praise for his existing music documentaries about the Rolling Stones and Bob Dylan, and he seems to be creating his own little industry of movies about rock legends. On top of that he's still making features regularly-- and I've barely managed to get myself dressed today. It's cool that Scorsese is expanding a little out of the baby boomer nostalgia branch of music and taking on a musician a little more out of the mainstream. Just because Scorsese is an old white guy doesn't mean he has to limit himself to movies about old white guys, which is pretty refreshing.
Staff Writer at CinemaBlend
Your Daily Blend of Entertainment News
Thank you for signing up to CinemaBlend. You will receive a verification email shortly.
There was a problem. Please refresh the page and try again.